The preeminent American illustrator for the first three decades of the Twentieth Century, J.C. Leyendecker's influence has encompassed a countless number of visual artists, while spanning several generations. His emphatic brushwork and heroic, young men, have stamped an indelible image of sophistication and virility, upon America's visual conscience.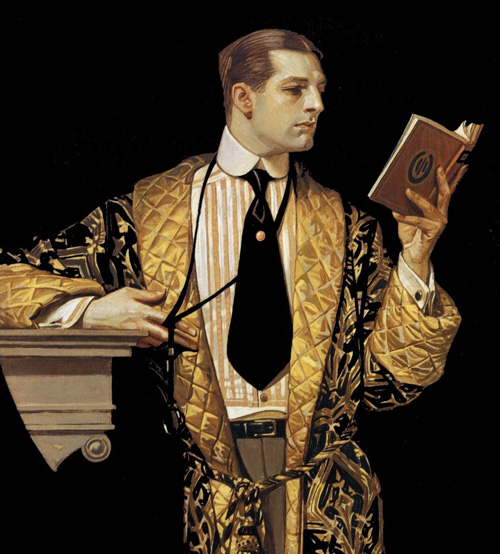 Joseph Christian Leyendecker was born in Germany in 1874 and came to America at the age of eight. Studying first at the Chicago Art Institute, he completed his formal artistic training at the Acadamie Julian in Paris.
Upon his return, as a thoroughly trained artist with immense technical facility, Leyendecker had no difficulty in obtaining top commissions for advertising illustrations and cover designs for the leading publications…His advertising illustrations made his clients famous. The Arrow Collar Man was a byword for the debonair, handsome male, and women wrote thousands of love letters to him…
From Walt Reed's The Illustrator in America: 1860-2000, The Society of Illustrators, Inc.
Renewed interest during the 1970s, ushered in a new generation of enthusiasts. The poster design by Richard Amsel, for George Roy Hill's The Sting from 1973, was directly influenced by Leyendecker's work for The Saturday Evening Post. Four years later he would be inducted into the Society of Illustrators Hall of Fame. Even today, his iconic style continues to inspire the men's fashion industry, as seen in Karl Lagerfeld's recent collection of photography for VMAN's magazine. Arguably, Leyendecker's archetypal male has, in essence, become the fashion industry's standard for the male model.
My own interest in Leyendecker began with Norman Rockwell, my favorite illustrator. Many of Rockwell's earliest commissions disclose a straightforward influence, specifically the brushwork constructing the interior form of some sturdy male figure.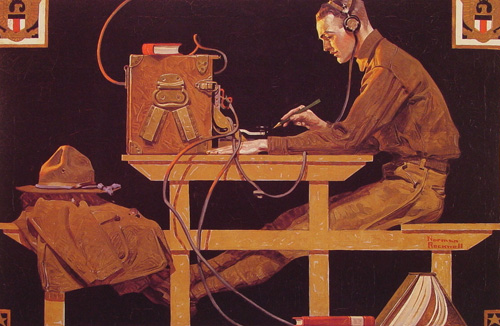 Though Rockwell would eventually shed these overt appropriations, in my opinion his work retained a definitive Leyendecker influence. The template used by both artists for the cover of The Saturday Evening Post, is strikingly similar: The story is told with one or two figures, a few necessary props, all inhabiting a very small space within the visual plane of reference.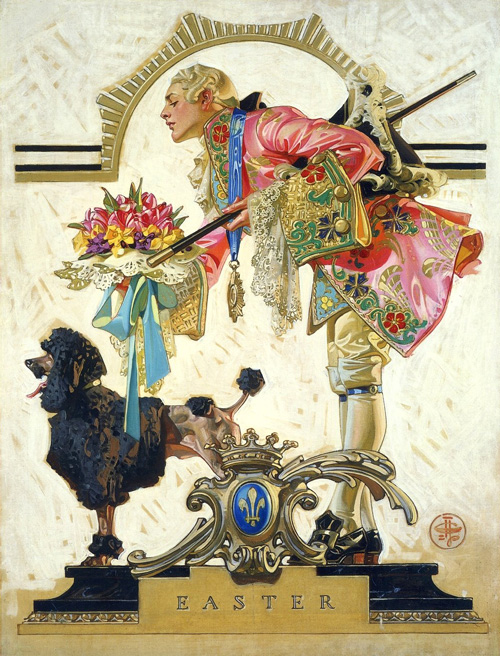 Perhaps this was by design. Most likely this formula was seen as economically successful by the art directors of their day and both Leyendecker and Rockwell were creating within a similar set of graphic boundaries.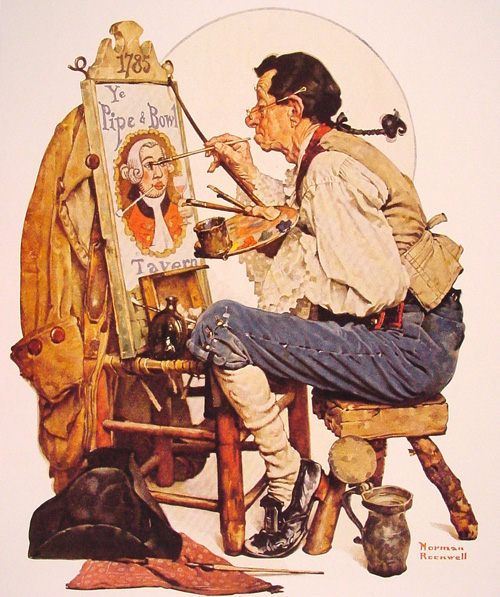 Interestingly enough, there seems to be certain academic controversy concerning the creative relationship between these two illustrators, propelled in part by a relatively new book (2008) entitled J.C. Leyendecker, published by Abrams Books. Rockwell has undoubtedly eclipsed Leyendecker in notoriety and influence. However, I would argue that Leyendecker's artistic innovations established much of the visual groundwork, upon which Rockwell was able to build his illustrious career.
Regardless of one's position concerning this argument, his impact upon the visual arts is indisputable. Therefore, with due reverence illostribute salutes one J.C. Leyendecker.
To all the contributing illustrators, I would like to extend a special thanks. This is hopefully only the beginning, of a long and valuable collaboration.
Read More