John Held Jr.
With unflinching irreverence and caustic wit, John Held Jr.'s pen lampooned the very decadence and superficiality of the Roaring Twenties, that he, in many ways helped manufacture and is so closely associated with. Although brilliant in their satirical evaluation of the Flaming Youth of the 1920's and early 30's, Held's flappers, sheiks and drugstore cowboys constitute only a portion of his diverse body of work. Still, the images inhabited by these impulsive degenerates certainly remain his most durable.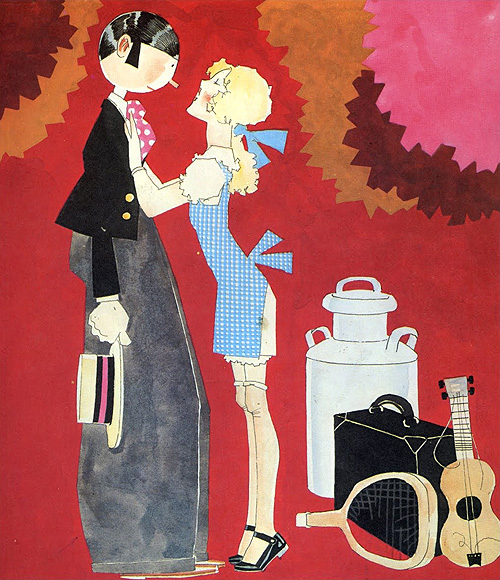 Held sold his first piece of artwork at the age of nine, and his first cartoon to Life Magazine, at the age of fifteen. Held received very little formal training, yet was surrounded by creativity and artistic purpose from his birth. His father, John Sr., played the coronet in a popular band of his own organizing, taught his son the techniques of engraving and woodcut, all the while encouraging John Jr.'s natural inclination for drawing. Held became the sports cartoonist for the Salt Lake City Tribune in 1905 and soon thereafter began creating his famous block prints, which caricatured the ideas and social mores of his late-Victorian childhood.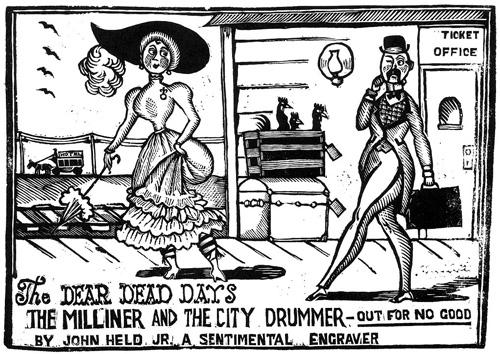 Held went east to New York around 1910 after marrying Myrtle Jennings, society editor of the Salt Lake City Tribune. He was not, however, an immediate success. Although Held would soon receive commissions from Vanity Fair and The New York Times Sunday Magazine, the first several years in the city saw him sharing a cockroach-infested apartment with four roommates and drawing vegetables for a seed catalog, in order to survive. An excellent book, titled The Most of John Held Jr., contains a forward by Carl J. Weinhardt, which describes in detail Held's next memorable career move:
When the United States entered World War I, Held was hired by U.S. Naval Intelligence as an artist and cartographer. He joined two Mayan experts, archeologist Sylvanus Morely and anthroplogist Herbert Spinden, on an expedition to Central America. The expedition, co-sponsored by the America Museum of Natural History and the Carnegie Foundation, was to study Mayan inscriptions and art forms with one eye and keep the other peeled for German submarine activity offshore. John's mission was to make coastal maps and to sketch installations and possible sites for additional military operations, as well as record the Mayan hieroglyphics…

This strange venture proved extremely valuable to Held, as he was able to not only fulfill his duty to the U.S. Navy but hone his skills on sketches for comics, based on wartime gags. Upon his return to New York, Held's singular stylistic voice would soon emerge, placing him at the forefront of the city's sophisticated set.
The mid-to-late 1920's were in many ways Held's peak years; financially, emotionally and artistically. He had by this time divorced and remarried, purchased a farm in Connecticut and adopted three children with his new wife "Johnnie" Johnson. His cartoon series "Oh! Margy" and it's sequel "Merely Margy" were seen in nearly seventy newspapers across the country and magazines such as Life, Judge and College Humor were a never-ending source for lucrative commissions. In fact, Held later claimed to have routinely received blank checks from people in need of his services!
By the end of the decade, however, Held was exhausted. He lost a small fortune in the Stock Market crash, divorced again and then finally suffered a mental breakdown in 1931. John Held Jr. would live out the rest of his days in relative quiet. As an artist-in-residence at Harvard and then the University of Georgia, Held continued to create, concentrating his efforts on cityscapes in watercolor and bronze sculpture. John finally found marital bliss with Margaret Janes, his fourth wife and together they worked for the Signal Corps during World War II. Held passed away in 1958.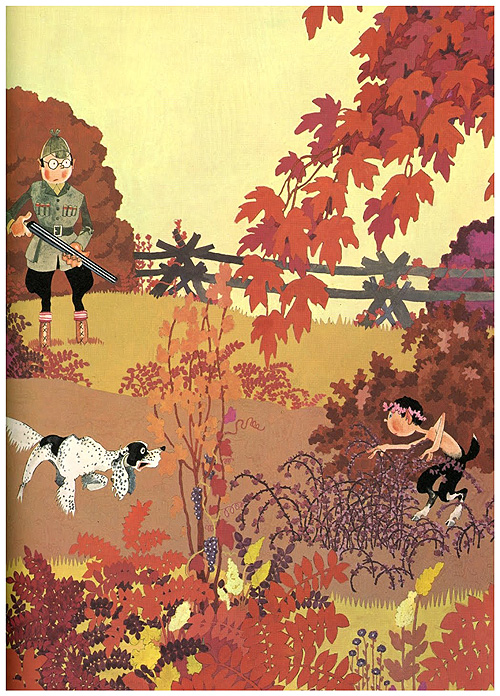 I first stumbled upon John Held Jr. in the aforementioned book, The Most of John Held Jr., while scouring the shelves of the public library as a teenager. At that point, my artistic enthusiasms were concentrated on digesting the work of American realists such as Norman Rockwell, N.C. Wyeth and Harvey Dunn. I was initially attracted to John Held Jr. for the same reasons I remain fascinated to this day. He was obviously a natural talent, with a sharp eye for observation and wry sense of humor. Held was also able to exaggerate, giving description and subtlety to form in a way that was telling and comical, yet stopped short of tasteless absurdity. His impact upon my own work cannot be underestimated. To one of my all-time favorites, John Held Jr., I say thank you. Illostribute salutes you–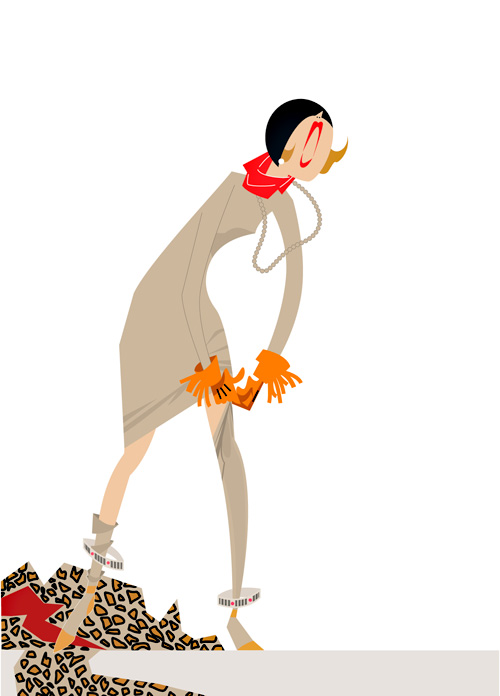 Steffi Schuetze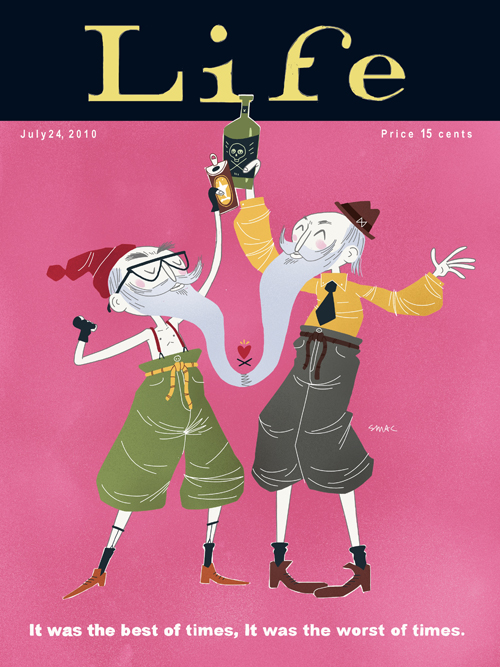 Scott MacDonald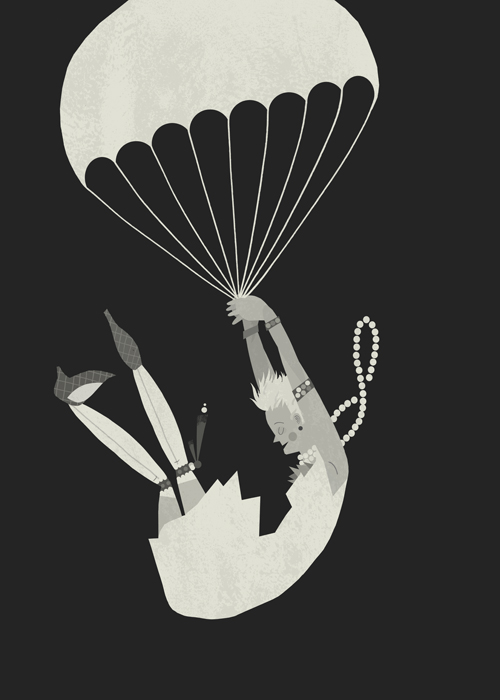 Scott Balmer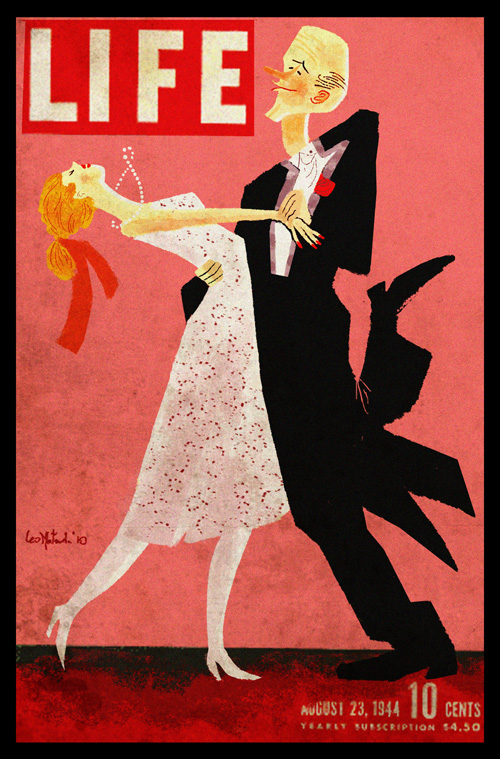 Leo Matsuda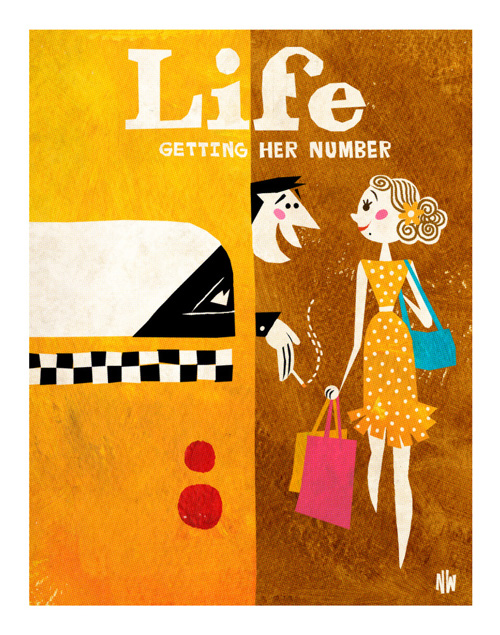 Nate Wragg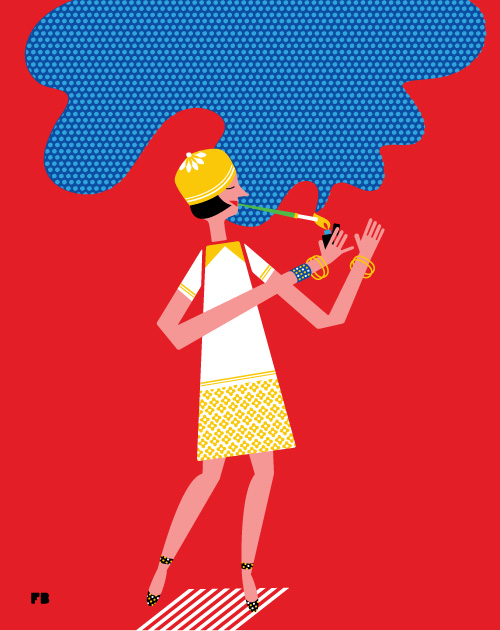 Freddy Boo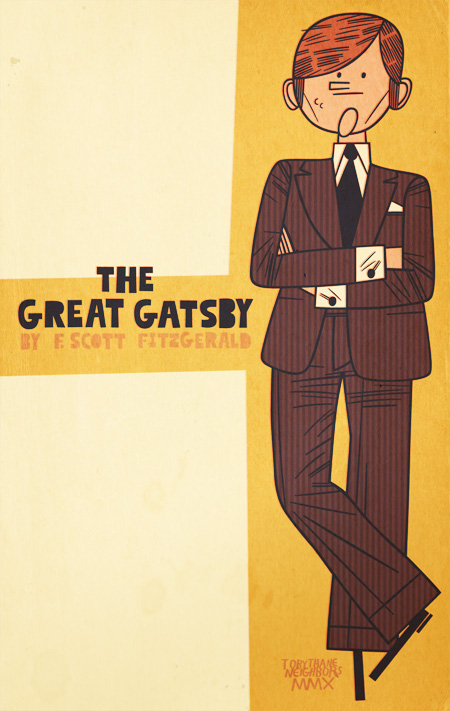 Toby Thane Neighbors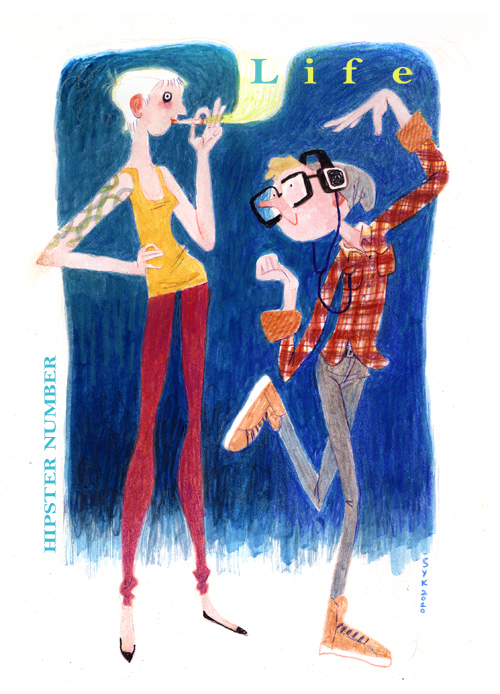 Seo Kim
To all participants, thank you for taking the time to contribute and for your enthusiastic support. The books referenced for this article are as follows:
The Most of John Held Jr. published by The Stephen Greene Press
John Held, Jr. Illustrator of the Jazz Age by Shelley Armitage, published by Syracuse University Press
The Illustrator in America: 1860-2000 by Walt Reed, The Society of Illustrators