From the backwoods of Minnesota to the streets of New York City, Normand Blaine Saunders carved a career of grand proportions out of the American public's demand for salacious stories covering love and crime. The undisputed master of pulp fiction illustration, Saunders painted more than 800 action-packed covers, with vibrant color and dynamic composition, during the industry's heyday. As the popularity of pulp magazines diminished, Norman was able to sustain his prolific output by adapting his abilities to current trends. From paperback fiction and comic books, to men's adventure mags and bubble gum trading cards, Norman Saunders work routinely transcended genre and defied contemporary convention.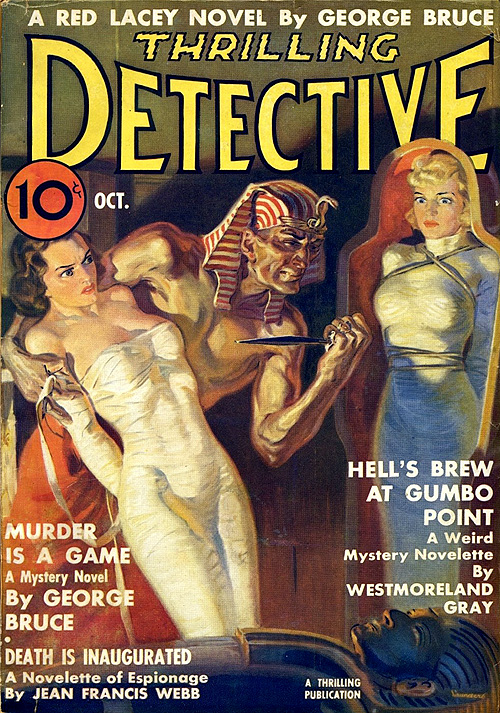 Norman Saunders was born January 1, 1907 in North Dakota but was soon living in a one room log cabin, on an eighty-acre homestead in northern Minnesota. A few years later his family would move farther north still, to the Lake-of-the-Woods region where his father Clare served as both Game Warden and Presbyterian minister for Roseau County. His father had also been a boxer, railroad conductor, union activist and served under General "Blackjack" Pershing in the 7th Cavalry, during the Spanish-American War. His mother Elva was a hardy frontierswoman of German and Iroquois ancestry, who had fallen in love with Norman's dashing father at first sight. Their Lake-of-the-Woods community consisted of the very characters Norman would one day paint: railroad men, lumberjacks, moose hunters, fur trappers and a tribe of Chippewa that would adopt him as a young blood brother. This rough-and-tumble, wilderness setting provided Norman with "a rugged and humorously skeptical view of the human condition," an outlook that was firmly reinforced after reading Mark Twain's Huckleberry Finn as a young boy.
After graduating from high school, Norman began a correspondence art course with the Federal Schools Inc. of Minneapolis, which would eventually bring him a full scholarship to the Chicago Art Institute. Norman would turn this opportunity down, however, for a more lucrative position as a full-time staff artist for Fawcett Publications. He would work for Fawcett Publications for the next six years on magazines like Modern Mechanix, Technocrats and Whiz Bang, along with other young artists such as Doug Rolfe and best friend Allen Anderson.
In 1934 Norman moved to New York City and soon began studying under Harvey Dunn at the Grand Central School of Art. Dunn had a significant influence upon Norman and his technique, finally insisting at one point that Saunders had learned all he could and was far too good to be pretending to be one of his students. By this time Saunders, who had continued to work while attending night class, was one of the top artists within the pulp fiction industry, painting numerous covers for magazines like Eerie Mysteries, Detective Aces, Wild West Weekly and Saucy Movie Tales. While the majority of the country struggled through the last years of the Great Depression, Saunders creative energy and unharnessed work ethic provided him with an elevated standard of living. Dandy that he was,  Norman was once mistaken for the famous bandleader Harry James, while entering the Hotel Astor one evening. The beginning of World War II though, changed everything. Sgt. Norman Saunders began his service with the Military Police overseeing German POW's, before bribing his way overseas with a case of whiskey. He was transferred to the Army Corps of Engineers, where he supervised the construction of a gas pipeline following the Burma Road. Though far from New York City, Saunders was able to continue his illustration career, providing numerous watercolors of his experiences in China, to publications like Today's Woman back home.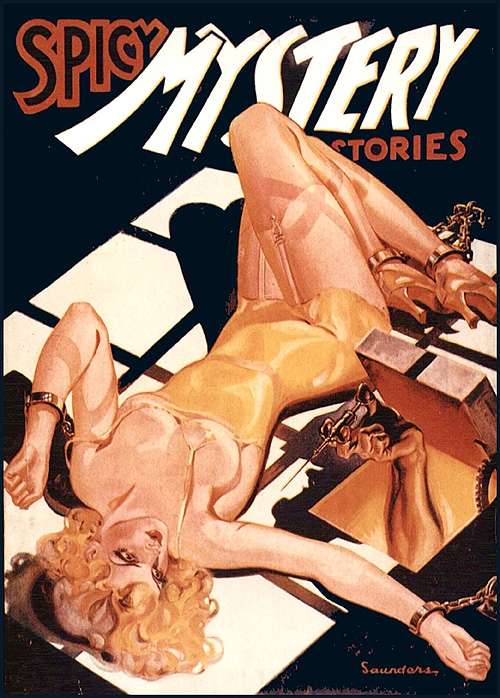 After returning to New York at war's end, he would continue to receive steady work from his former employers. In 1947, Norman married Ellene Politis, a young Greek model who had frequently posed for his covers. They bought a four-story brownstone in Harlem and soon started a family. The publishing industry however, was rapidly changing and Saunders would not regain his pre-War popularity until the end of his career. The public's demand for pulp fiction magazines had steadily decreased during World War II and by the beginning of the 1950's, was all but dead. Many of the publishers producing these pulp serials either folded or adjusted product. Norman did the same. The new and ever-evolving paperback fiction and comic book industries provided Saunders with numerous opportunities for painting more sensational covers. These opportunities would end for Saunders however, with the Comic Book Code of Decency of 1954. Once again, he would simply adapt. Saunders continued to paint covers for new men's adventure magazines, like TRUE, SAGA and REAL but his association with Topps Bubble Gum Company, would prove to be the longest lasting and most rewarding venture of his career. He began by retouching the jersey's of baseball and football players who had been traded to different teams after their cards had already gone to press. He ended up though, illustrating dozens of non-sports trading card sets between 1961 and 1980. These included Batman, Frankenstein, Mars Attacks, Nutty Initials and the extremely successful Wacky Packages. This last series would make Topps Bubble Gum Company millions, bring Saunders his greatest recognition and ultimately remain his favorite project.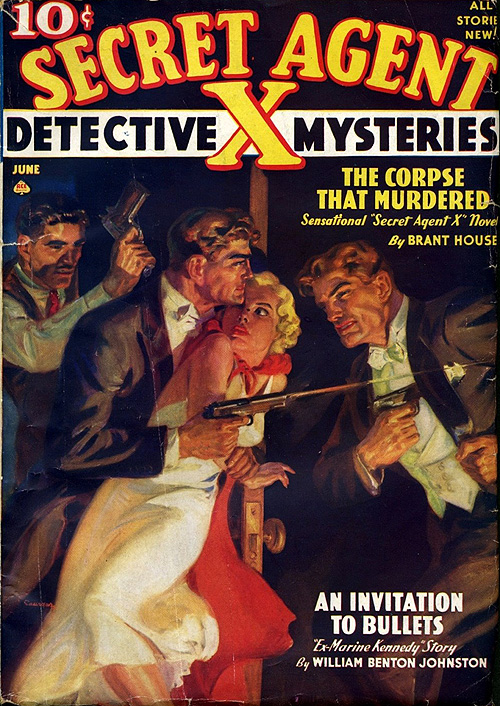 The continued rediscovery of Norman Saunders work will inevitably bring about a wider appreciation for his vast contribution to 20th- century illustration and American pop culture.  An extensive and beautifully printed retrospective titled Norman Saunders, written and edited by the artist's son David Saunders, has recently been published by The Illustrated Press. This exhaustive, 368 page book will undoubtedly propel this deserved recognition. Perhaps he will never be viewed in equal terms alongside some of his more famous contemporaries. However, his attention to detail, vivid storytelling, flexibility and resolution over a career spanning fifty years, surely substantiates any and all admiration for this larger-than-life creative spirit. With fitting celebration and warm regard, illostribute salutes Norman Saunders.
Scott Balmer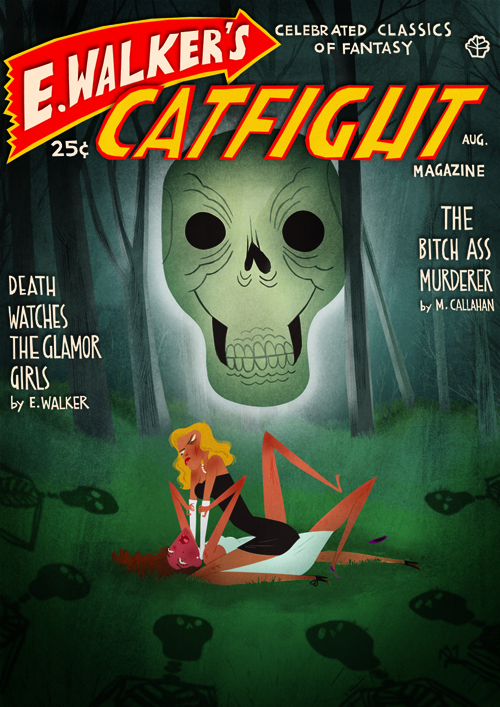 Emmanuelle Walker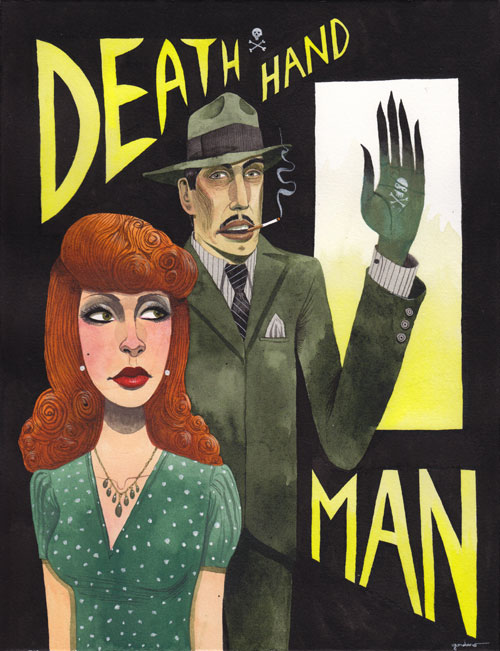 Ken Garduno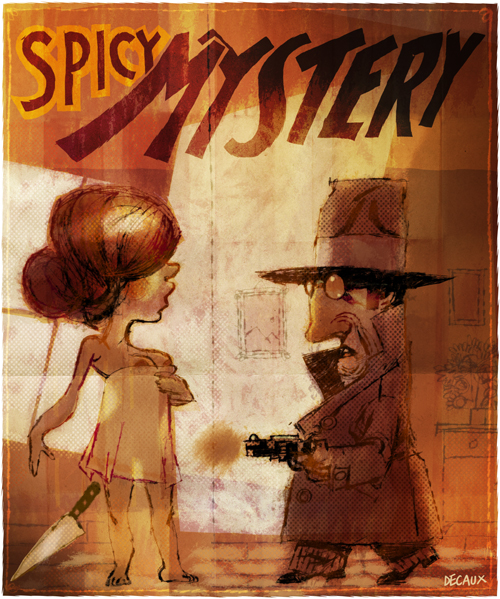 Guillaume Decaux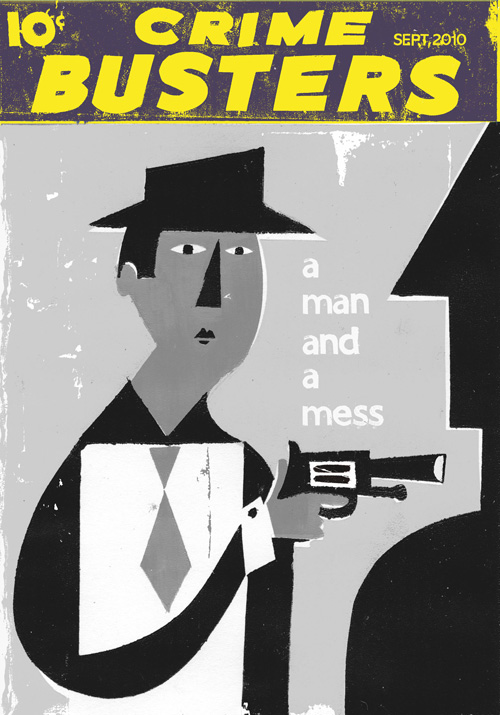 Ben Jones
Lindsey Olivares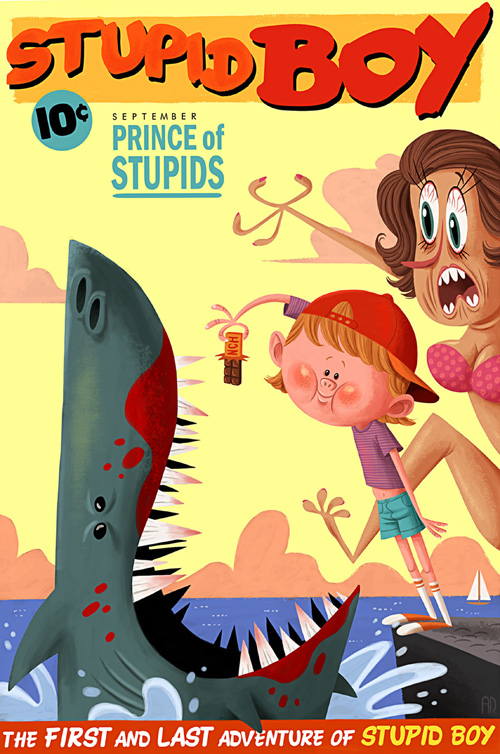 Aurore Damant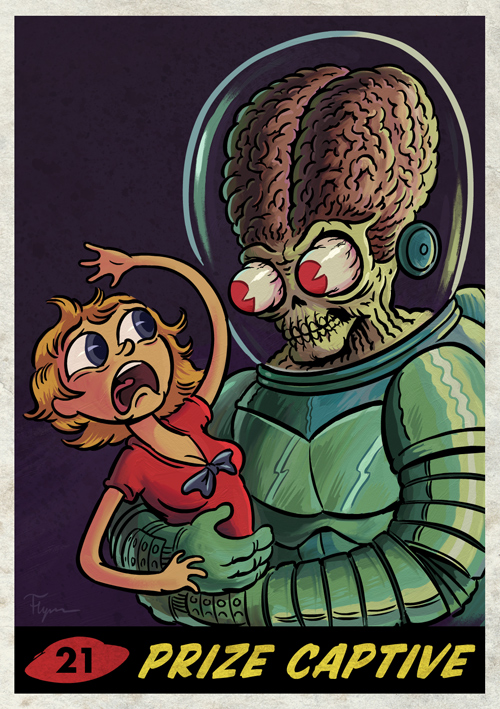 Bob Flynn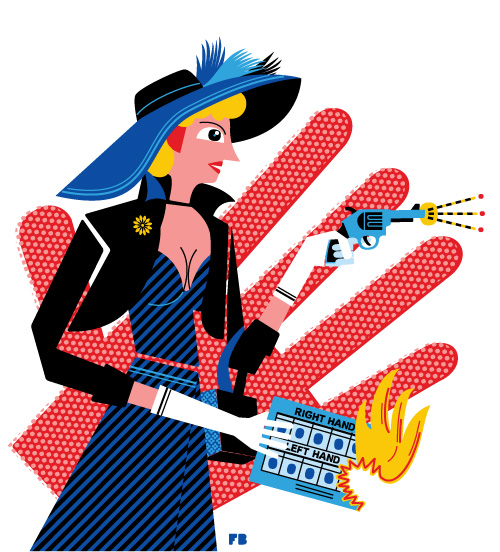 Freddy Boo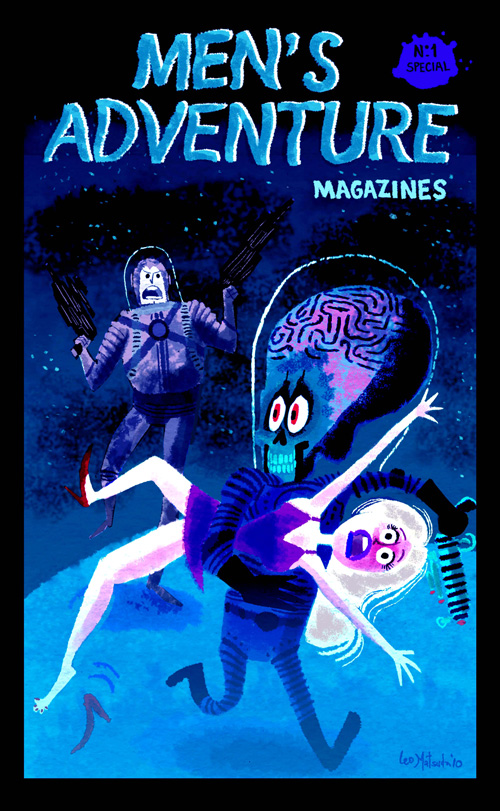 Leo Matsuda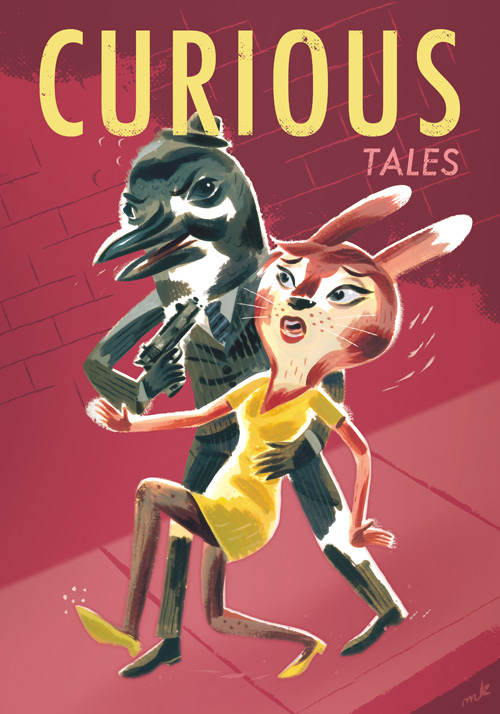 Mike Kerr
Steffi Schuetze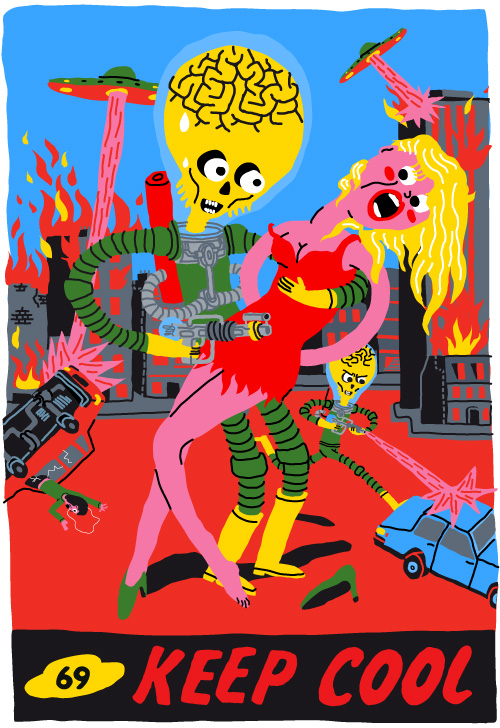 Lionel Serre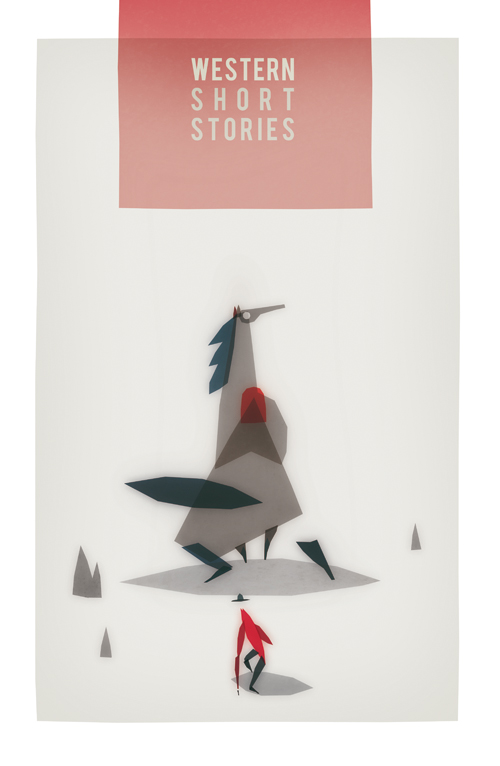 Quentin Baillieux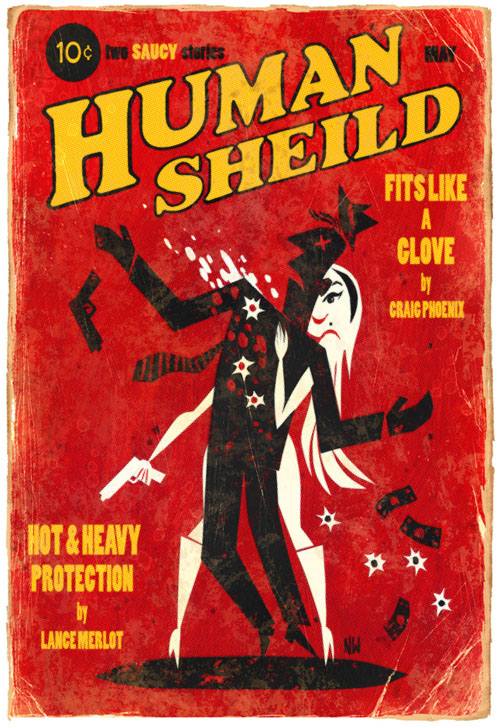 Nate Wragg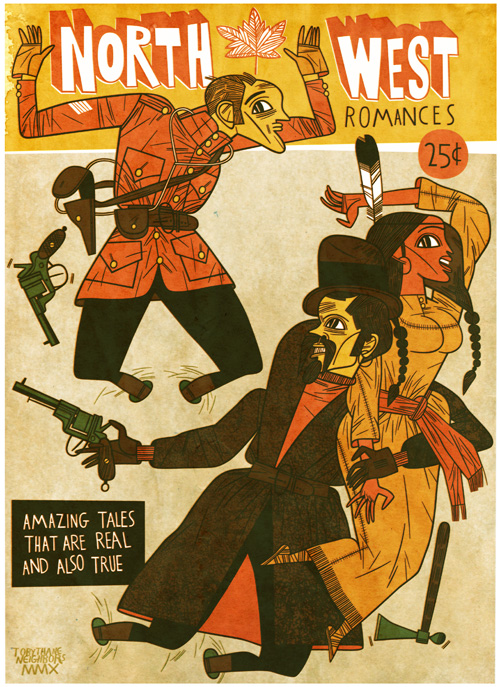 Toby Thane Neighbors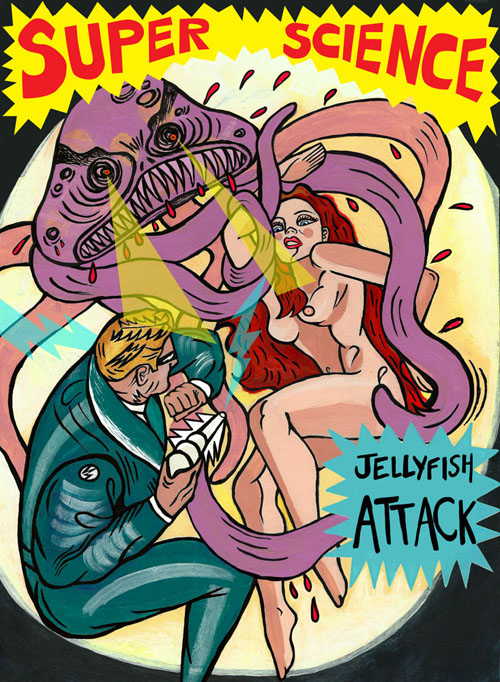 Mercedes Lagunas
I would like to extend a special thanks to David Saunders for his assistance and kind permission, in allowing me to utilize his extensive research and writings for the preparation of this article. See more at normansaunders.com. Mr. Saunders has also written a book on pulp artist H.G. Ward for The Illustrated Press, as well as compiled numerous biographies on other leading pulp artist's at pulpartists.com.
I would also like to thank each contributor for their participation, patience and enthusiastic support!
Read More