The End Show at Compound Gallery
I was recently invited to participate in a group show at the Compound Gallery in Portland, OR and decided to revisit my tribute piece to Norman Saunders as my contribution. This is the image I had originally intended to complete for our tribute post but was unable to, due to the time involved.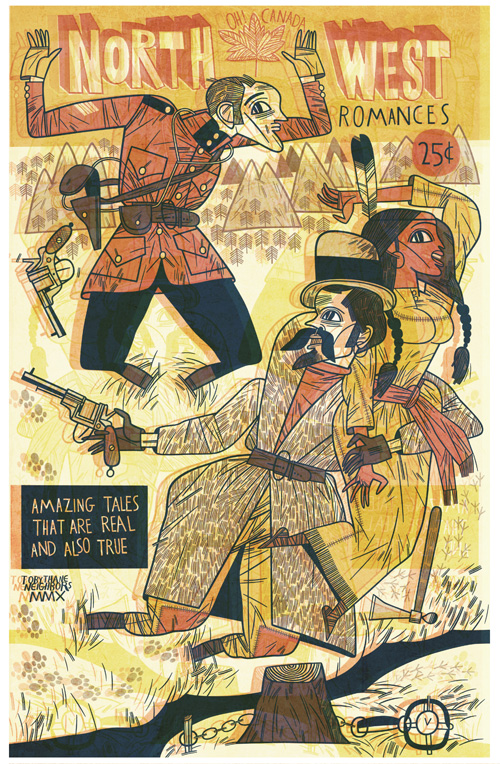 The End Show will run through the 28th of November. There are numerous photos from opening night over at the gallery's website and if anyone wishes to purchase work from the show, follow this link to their online shop. Also, this will be Matt Wagner's last show as curator for Compound Gallery. After three years there, Matt has opened a new gallery which will be dedicated to mostly undiscovered Japanese artists. Thanks for the invitation Matt and best of luck with your new gallery!