Call for Entries: FRESH Illustration by Slanted Magazine
Slanted Magazine, in conjunction with MAGMA Brand Design, has just announced an open call for entries for their upcoming series of books dedicated to cutting edge illustration. FRESH is a ground breaking collection of contemporary illustration from around the world, presenting a wide range of styles and techniques.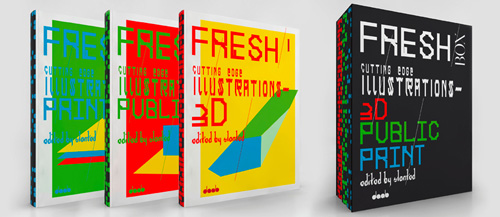 The series of three books will present successful projects from brand new faces to established illustrators. Contributors are welcome to send in work for a single category or for all three. Submission is free of charge and there is no entry fee as well. Previously unpublished work is acceptable for submission. All contributors whose work is selected for inclusion will receive a copy of the book for the wholesale price plus shipping. Selection is by jury and the deadline for submission is Friday the 4th of March, 2011. For more information concerning FRESH, please visit their website at fresh.magmabranddesign.de.