David Klein
Illustrator David Klein was born in El Paso, Texas in 1918. Moving to California as a young man, he studied at the Art Center School, which later became the Art Center College of Design, in Los Angeles. Klein's career in art began as a painter, exhibiting regionally as a member of the California Watercolor Society in the 1930's.  At the time, the California Watercolor Society was dominated by a new subgroup of American Regionalists working in what is now known as the "California School Style." As Gordon McCelland states in his book The Califonia Style from Hillcrest Press, 1985, these artists used "a large format, free broad brushstrokes, and strong, rich colors," while painting the everyday activities of a nation in the midst of the Great Depression. They worked "boldly and directly, with little to no preliminary pencil sketching, while mastering the technique of allowing the white paper to show through as an additional shape or color." Well known members of the Society included Charles Payzant, Millard Sheets and renowned Disney artist Mary Blair, whose husband Lee Blair served as president for a time. Though paintings from this time offer little resemblance to his later work, the impact of this period upon Klein's method should not be overlooked. As a commercial illustrator working for advertising clients concerned with the bottom line, his ability to rapidly produce color comps which addressed the challenges of each assignment in concise detail, surely helped secure his place at the forefront of his profession.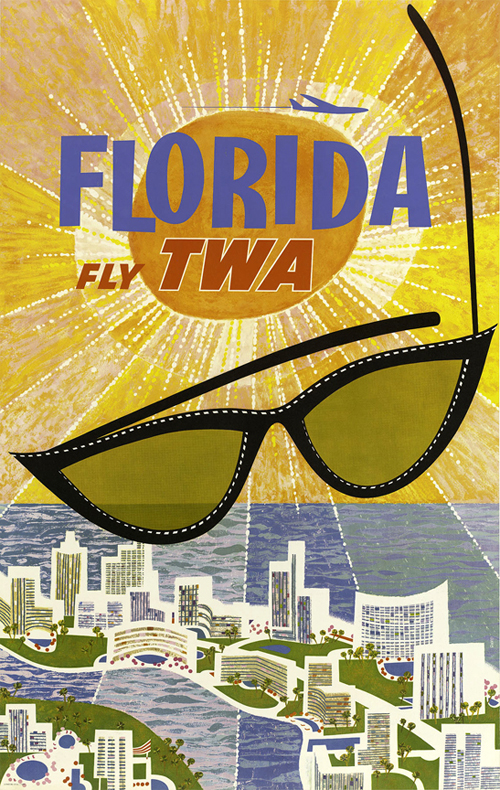 During World War II, Klein served in the Army and later produced artwork which remains housed as part of the Air Force Art Collection, formed in 1953 between the Society of Illustrators and United States Air Force. After the war, Klein moved to New York and soon became the art director for Clifford Strohl Associates, a theatrical advertising agency where he became the "illustrator of choice" for many of Broadway's best shows. He produced window cards and posters for successful plays like Brigadoon, Cat on a Hot Tin Roof, Death of A Salesman and The Music Man. In fact, Klein's poster for the show The Most Happy Fella can be seen in the episode "Lucy's Night in Town" of the I Love Lucy Show, which originally aired on March 25, 1957. Around this same time, Klein would begin illustrating travel posters for Howard Hughes and his Trans World Airlines–a pairing resulting in some of the most beautiful illustration created during the 20th cenutry.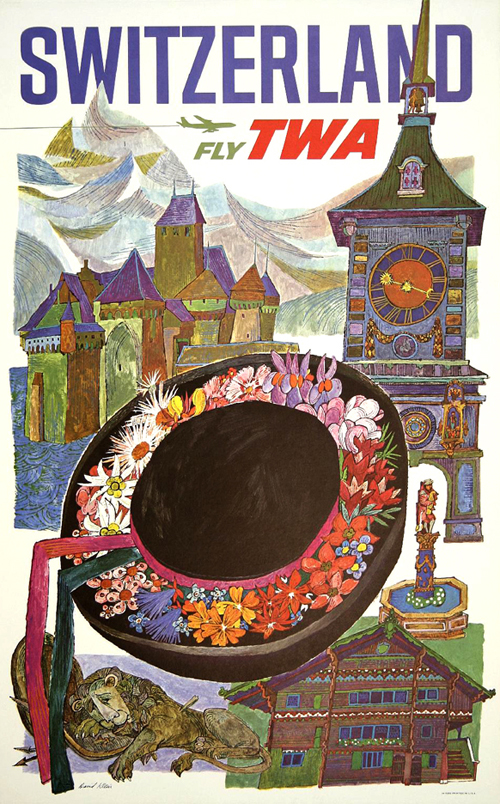 Klein's iconic advertising posters created for TWA remain paramount when considering the artist's complete body of work. Visually stunning in there design, color and composition, these images represent the inspired vision for the future held by so many during the post-War economic boom of the 1950's and early 60's. Working in gouache and mixed media, Klein created dozens of vibrant posters, filled with well-known landmarks, buildings and cultural motifs from around the world. Klein's work for TWA has been recognized by numerous design and advertising organizations, the Society of Illustrators as well as the Museum of Modern Art in New York, where one of his posters remains housed in the permanent collection. Other notable clients included Amtrak, Cunard and Holland American Cruises. His innovative work for the First National Bank of New York City (Citibank) won awards from both the Printing Industries of American National Graphics and the Society of Illustrators. Klein would go on to illustrate numerous books for Macmillan Publishing, Time/Life Books, covers for Today's Living Magazine, and posters for films like Barry Lyndon, The Island of Dr. Moreau and The Gauntlet.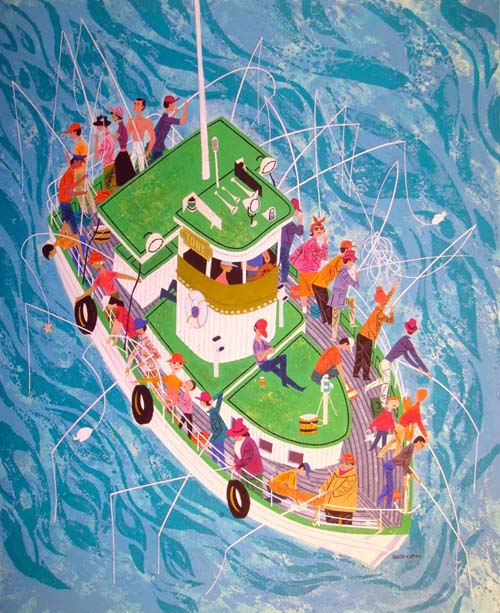 David Klein's name remains conspicuously absent from certain industry overviews, yet his influence upon the graphic arts–particularly poster design–has been significant to say the least. In recent years his work has regained popularity with exposure from several important outlets. The travel agency Orbitz utilized Klein's original work for a six-poster advertising campaign in 2006, while his TWA Times Square poster was featured on the PBS television series Antiques Roadshow in 2010. Earlier Swann Galleries had sold this same original poster for $6,000, the highest auction price ever recorded for a poster of Klein's. His work was also featured in Entertainment Weekly when discussing the look and feel of AMC's current hit advertising drama Mad Men.
Illostribute honors the beautiful work and brilliant career of talented and influential mid-century illustrator David Klein.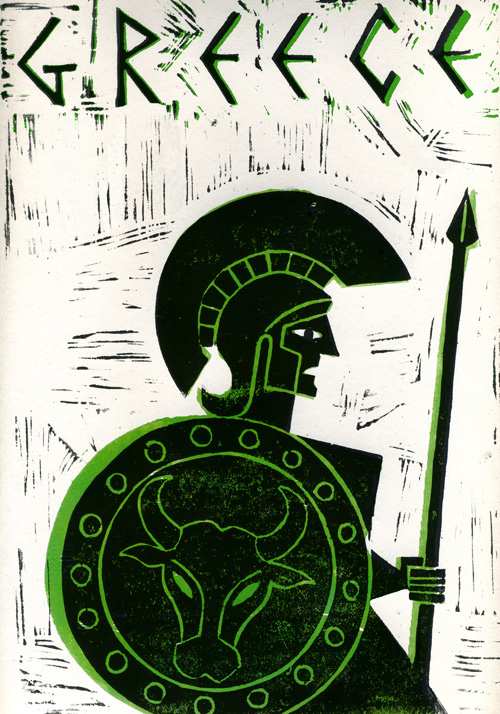 Ben Jones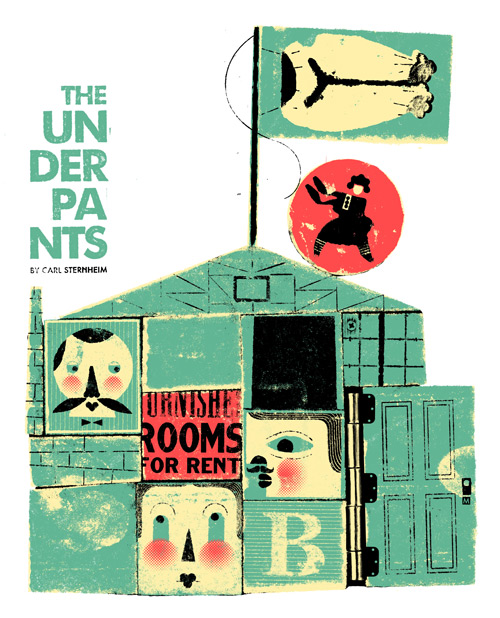 Curt Merlo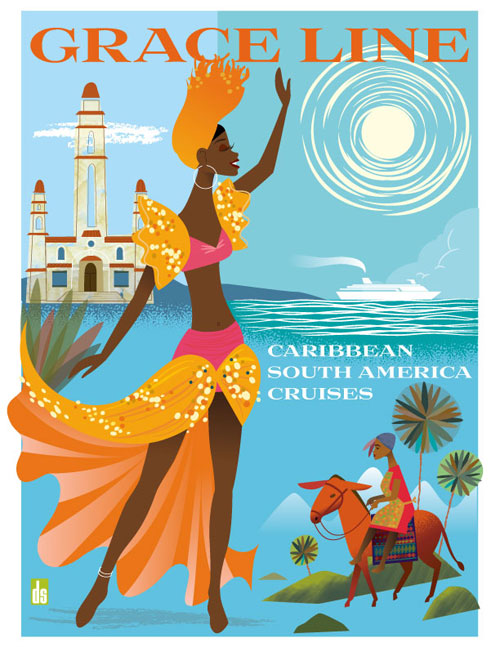 Dan Sipple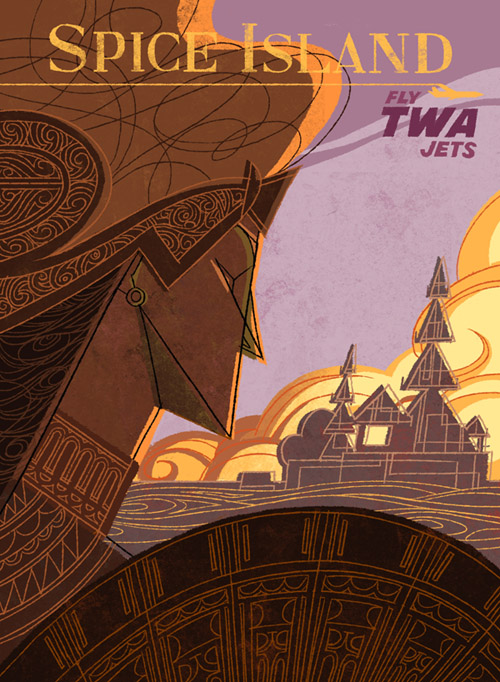 Denny Khurniawan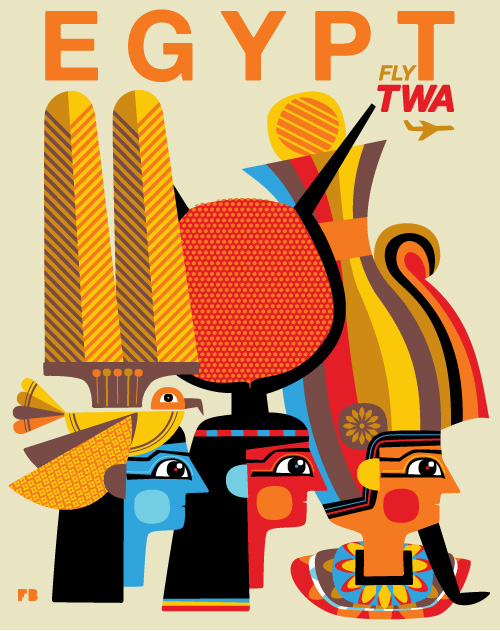 Freddy Boo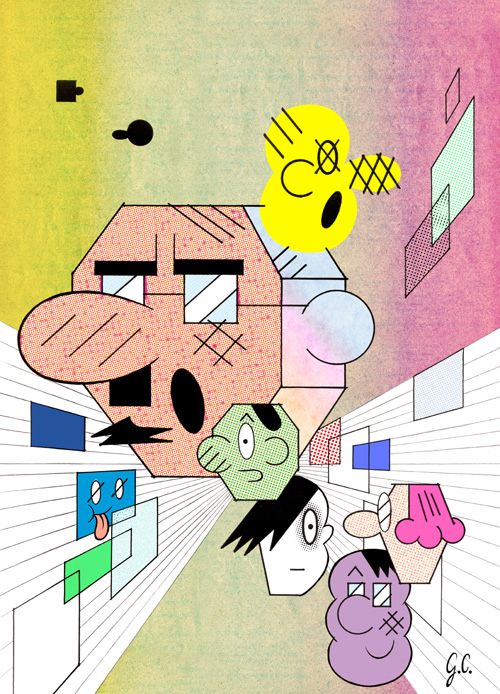 Gabriel Corbera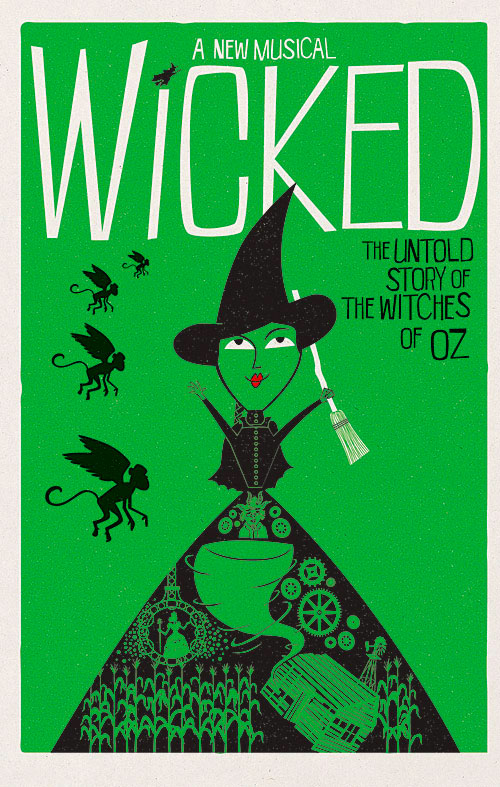 John Coulter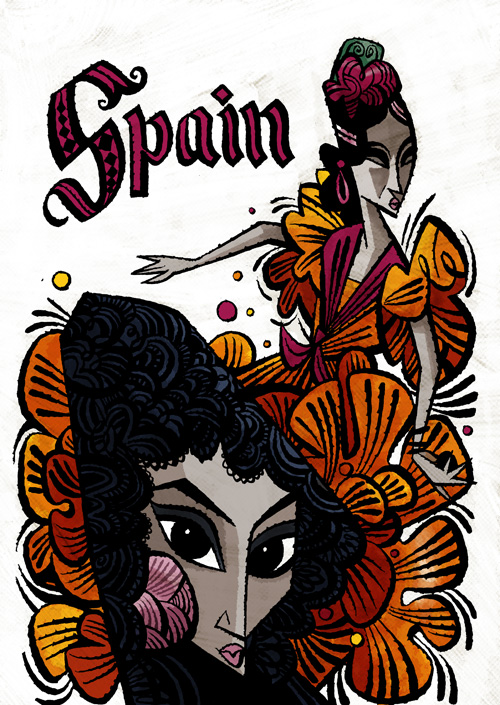 Jonathan Edwards
Ken Garduno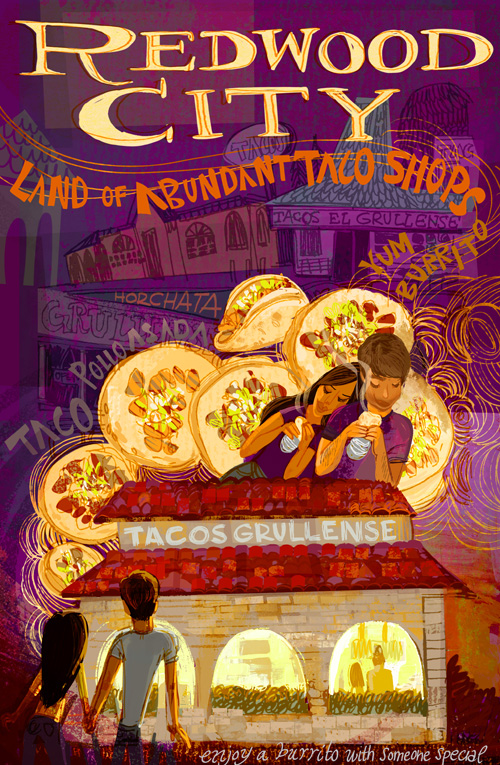 Lindsey Olivares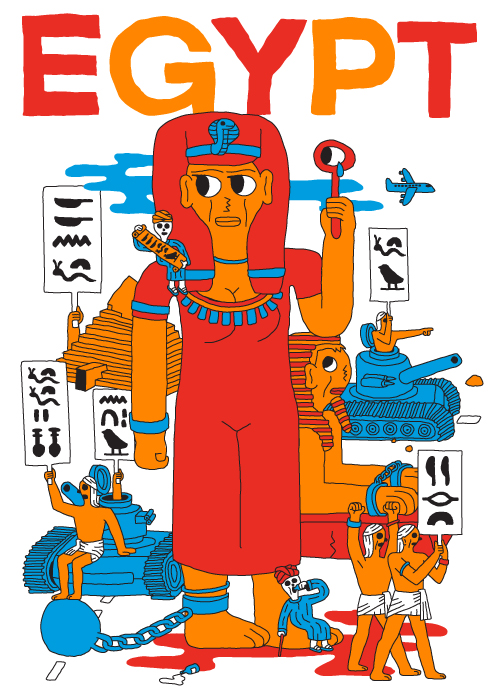 Lionel Serre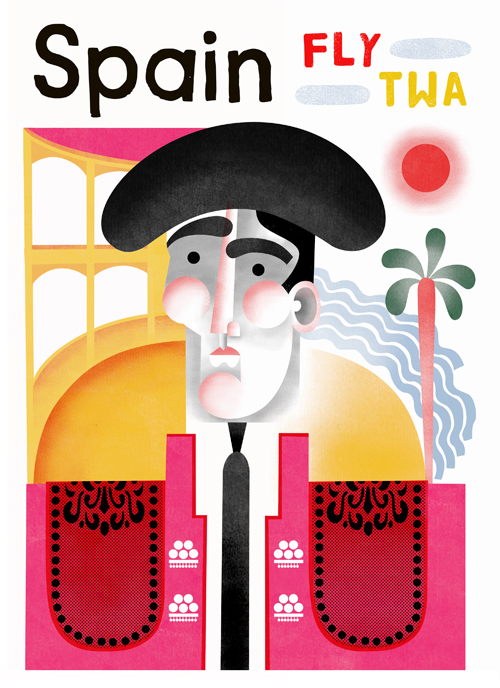 Maria Corte Maidagan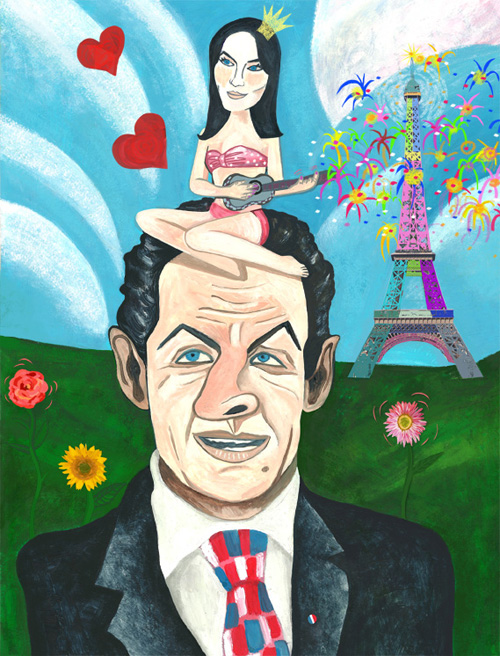 Mercedes Lagunas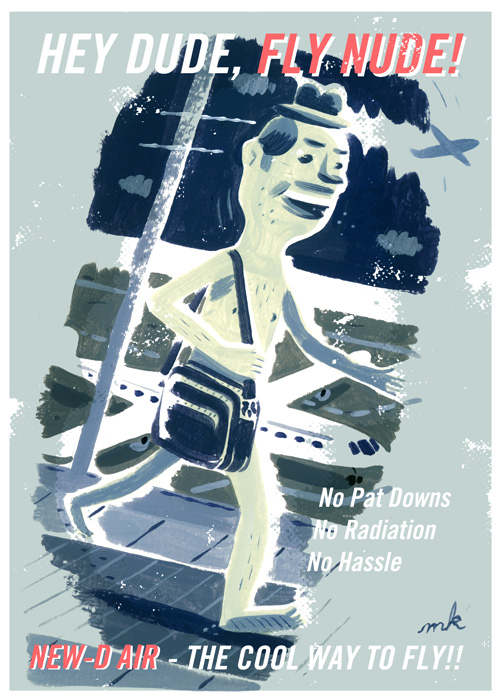 Mike Kerr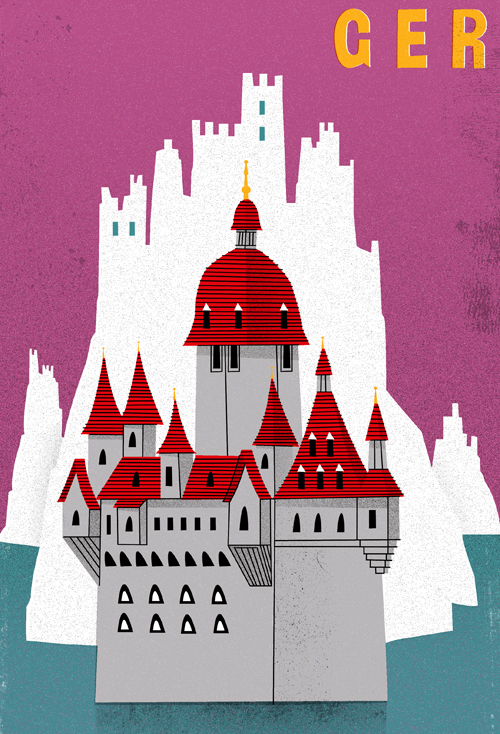 Mitch Blunt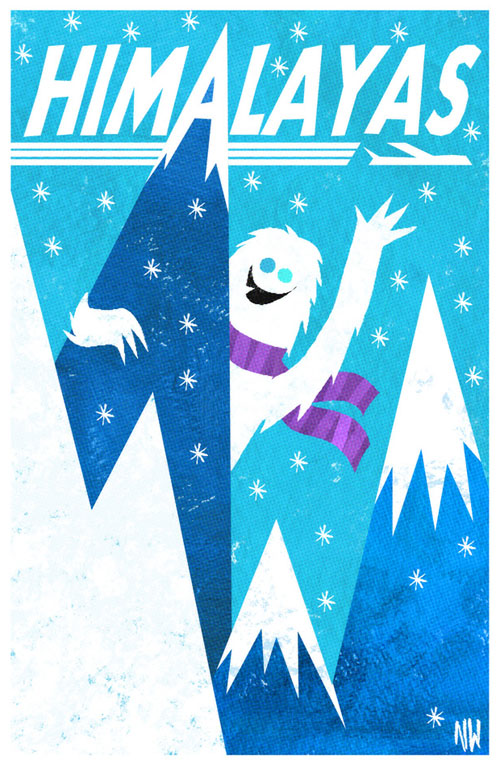 Nate Wragg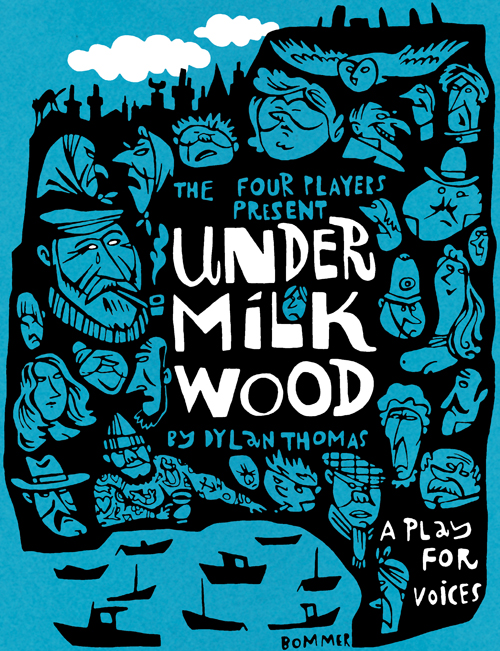 Paul Bommer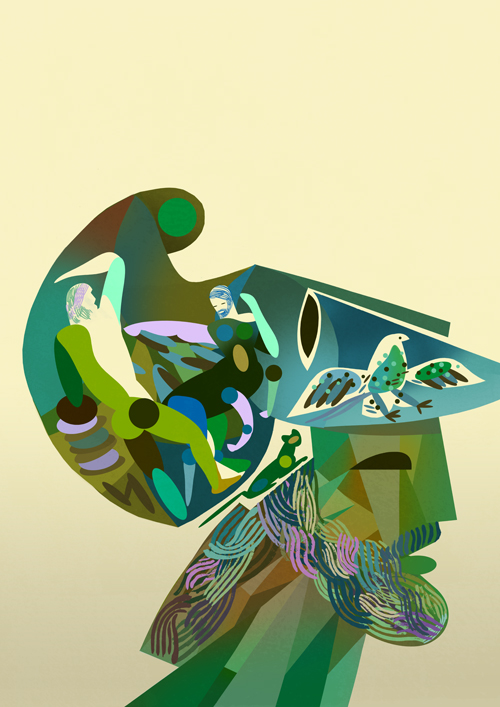 Scott Balmer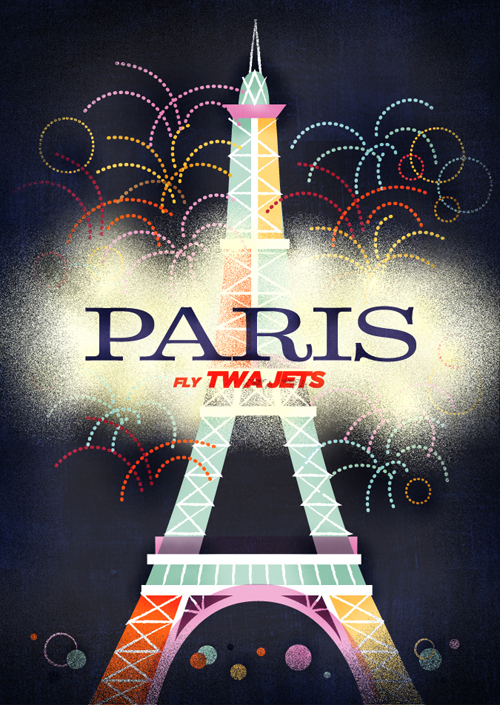 Sol Linero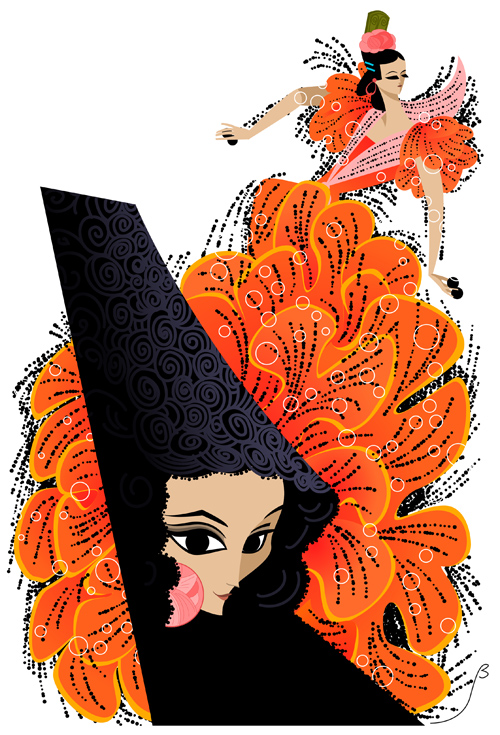 Steffi Schuetze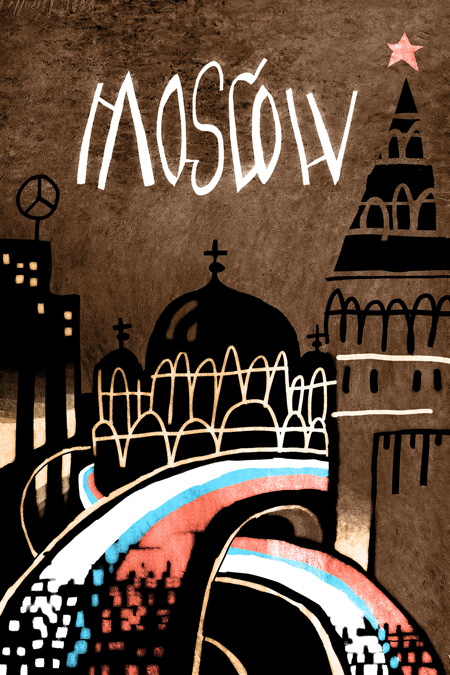 Victor Melamed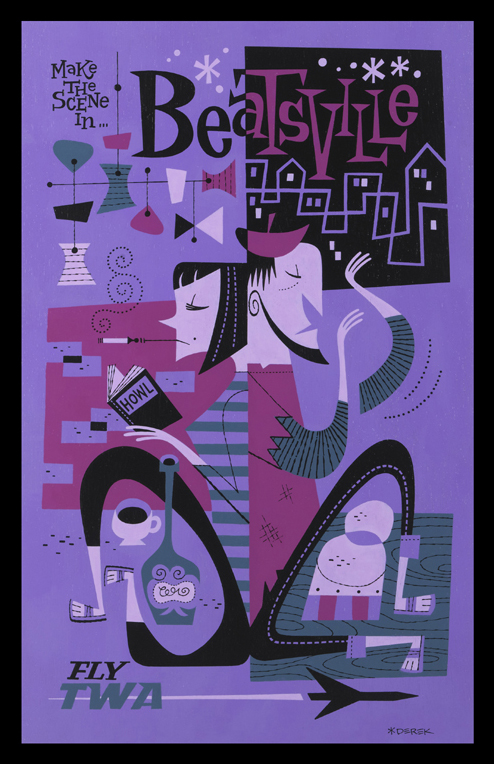 Derek Yaniger
Thanks to each and every contributor–great job!