Ernesto Garcia Cabral
The most prolific illustrator, caricaturist and cartoonist in the history of Mexican journalism, Ernesto Garcia Cabral has been called "The Greatest Cartoonist You've Never Heard Of," due to his singular style and until recently, relative obscurity. Often associated with the brilliant lobby cards he executed during The Golden Age of Mexican Cinema, Cabral was never widely known outside his native country during his lifetime, with the exception of France, despite a successful career spanning sixty years. Routinely described as an ernest and determined young man, the vitality of Cabral's work reveals a passionate artist full of humor, an all-encompassing lust for life–as well as the intrinsic energy necessary for such creative longevity and the nickname "El Chango" (The Monkey).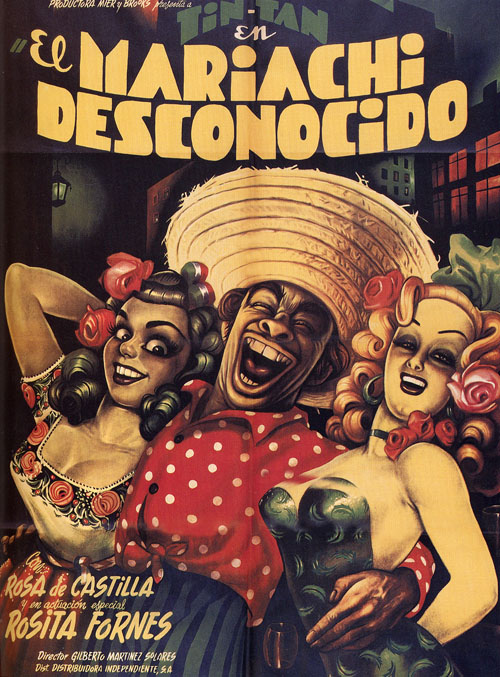 Ernesto Garcia Cabral was born in Huatusco, Veracruz, Mexico to Vincent and Aurelia Garcia Cabral, December 18, 1890. He displayed great artistic ability as a boy, filling his notebooks in school with drawings of animals, landscapes and classmates. Cabral received a scholarship to study at the San Carlos Art Academy in Mexico City at the age of 17 and was soon contributing drawings to a small, humorous weekly called La Tarantula. He continued his studies for two years, working under the tutelage of artists Germán Gedovius, Carlos Lazlos and Roberto Montenegro. Cabral was then invited by Mario Vitoria to participate in the founding of Multicolor, a magazine dedicated to political satire. Taking an anti-revolutionary stance, the magazine's staff soon found itself in trouble with president Franciso Madero and his administration. This is believed to be the reason why Cabral left Mexico in 1912, with a government-sponsored scholarship to study art in Paris. While there, Cabral struggled to survive but was able to meet important artists like Diego Rivera, Angel Zarraga and Fidas Flizondo.
At the beginning of World War I, Cabral was given another government stipend which took him to Argentina, where he remained until 1917 or 1918. Cabral returned to Mexico City a year later and soon established himself as a top illustrator and caricaturist, producing work for periodicals like Compañía Editorial Excélsior, Revista de Revistas and El Semanario Nacional. His prolific editorial output continued throughout the 1920's and 30's, though he did find time to serve as president for the National Union of Cartoonists and later painted "The Spiritual History of the Valley of Mexico" mural for the Museum of Tourism in Toluca, Mexico.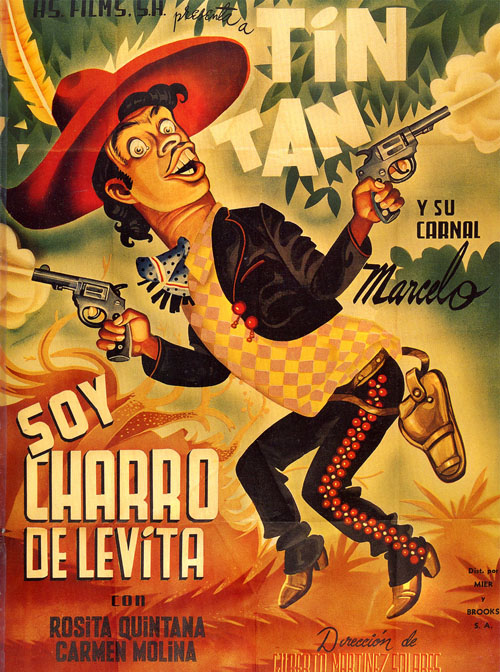 Cabral is mostly remembered today for the posters and lobby cards he executed during The Mexican Golden Age of Cinema, roughly spanning the years 1936-1956. His dynamic compositions, bold colors and cartoonish caricatures were like nothing audiences had seen before and helped establish the careers of Mexican comedians like Tin Tan and Cantiflas. During the 1960's, Cabral continued producing work for magazines like Hoy, Jueves de Excélsior and the newspaper Novedades, concentrating on subjects like the Cold War, Vietnam and international social upheaval. Ernesto  Garcia Cabral passed away on August 8, 1968 in Mexico City.
For more information on Cabral, please visit the wonderful ASIFA-Hollywood Animation Archive. Illostribute honors Ernesto Garcia Cabral–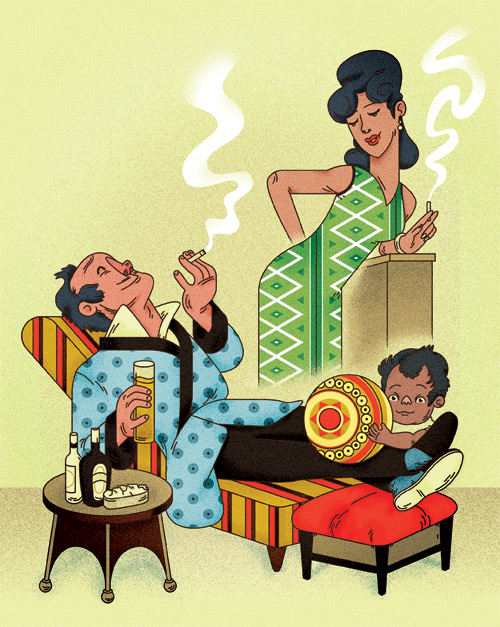 Emory Allen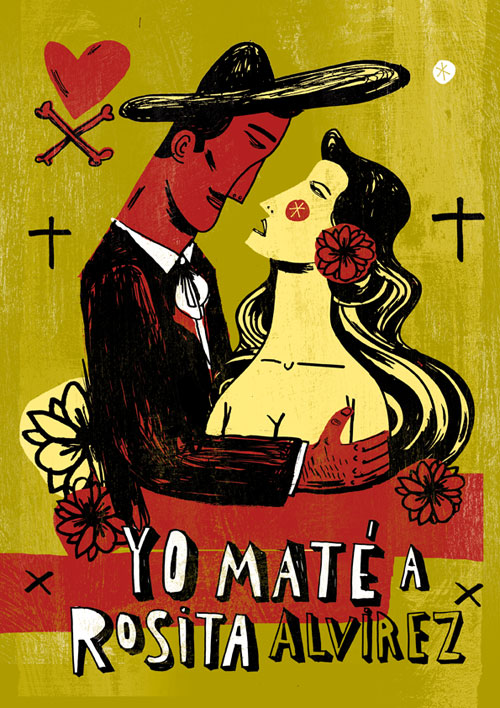 Cesar Barcelo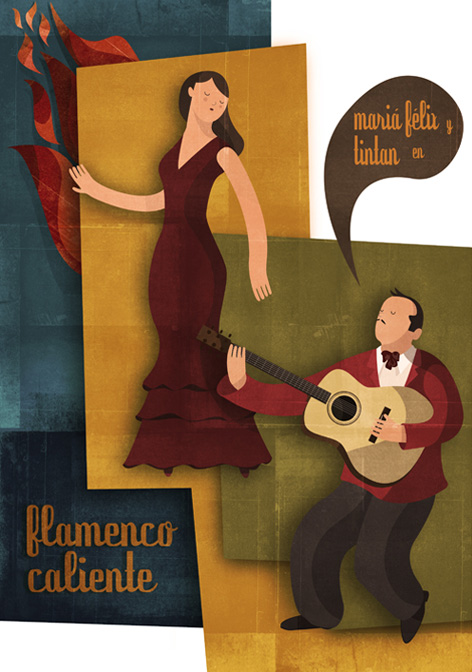 Andrew Lyons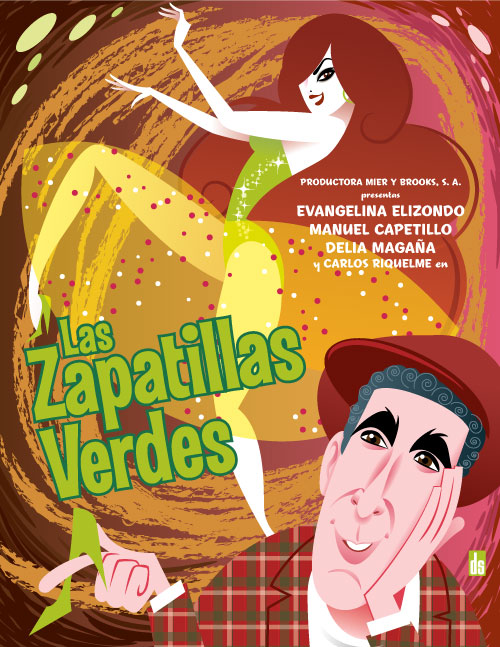 Dan Sipple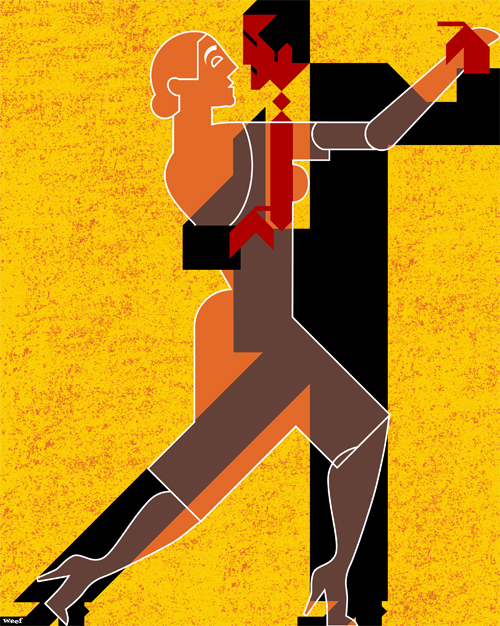 Weef (David Smith)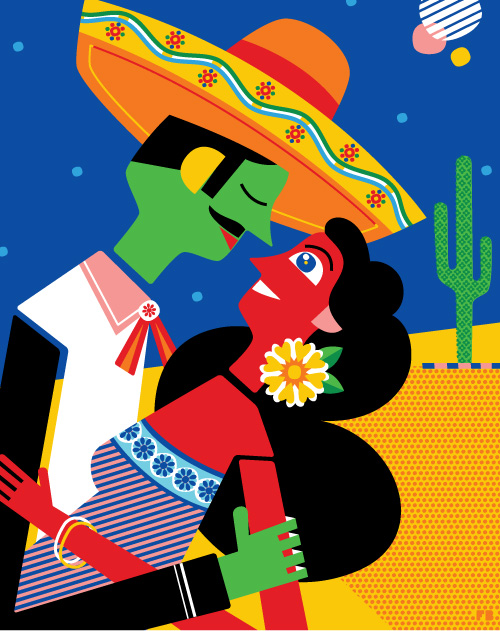 Freddy Boo
María Corte Maidagan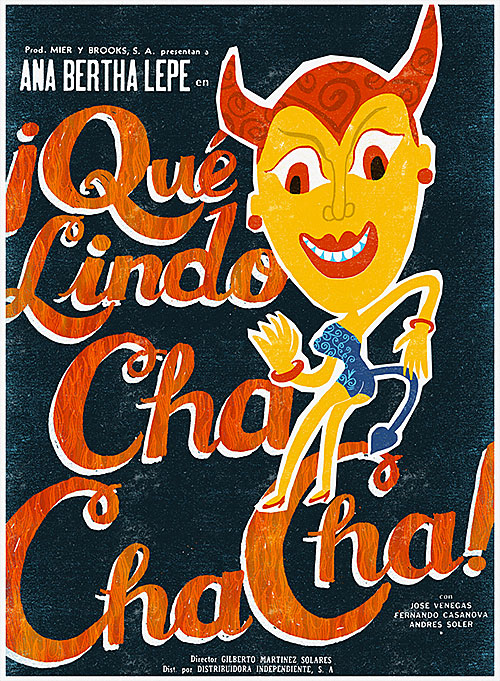 John Coulter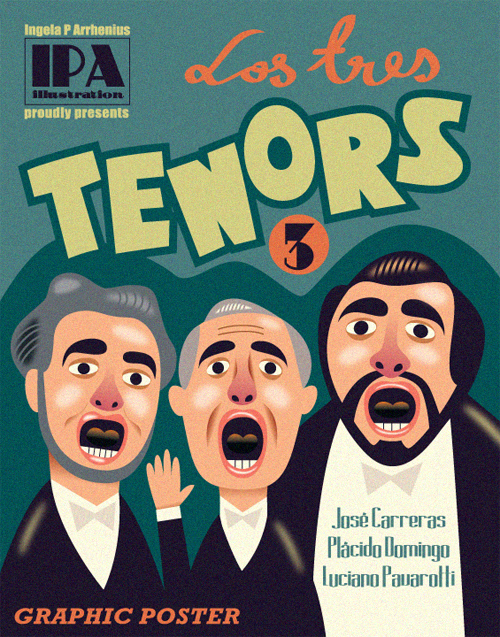 Ingela P. Arrhenius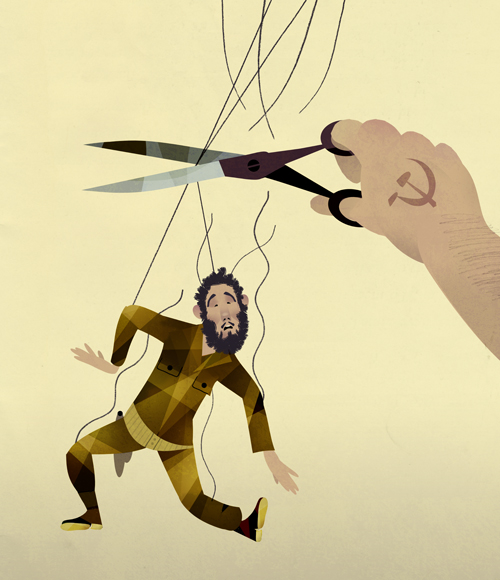 Scott Balmer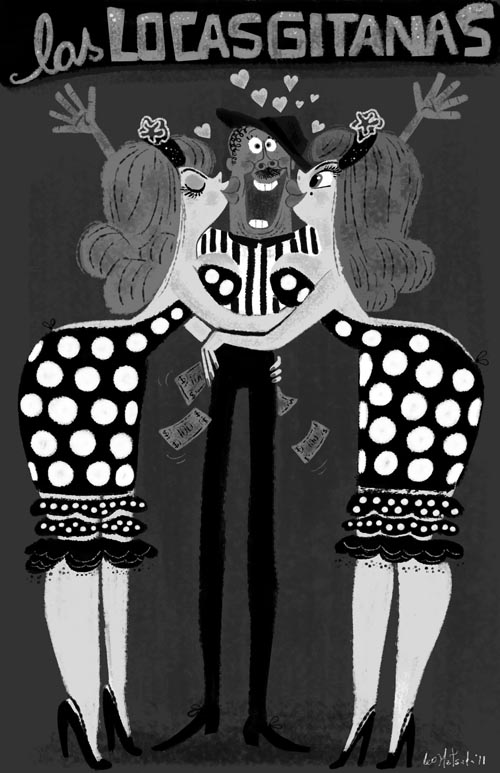 Leo Matsuda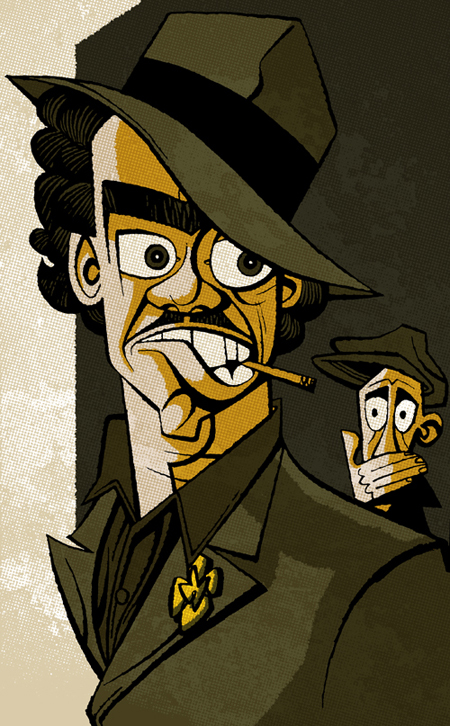 Jonathan Edwards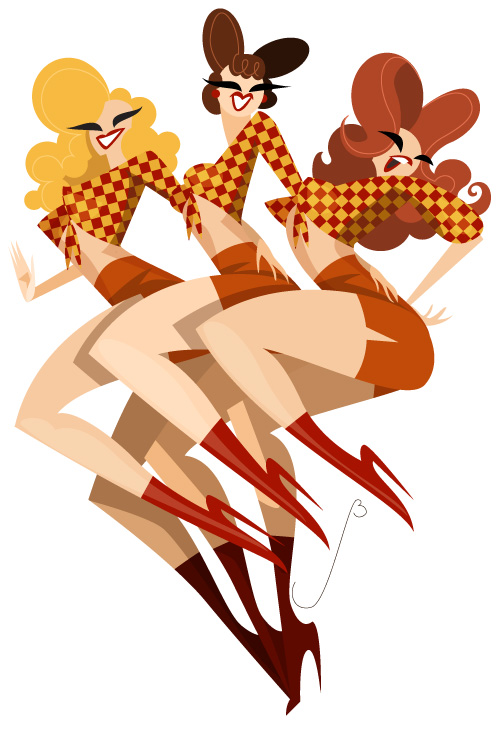 Steffi Schuetze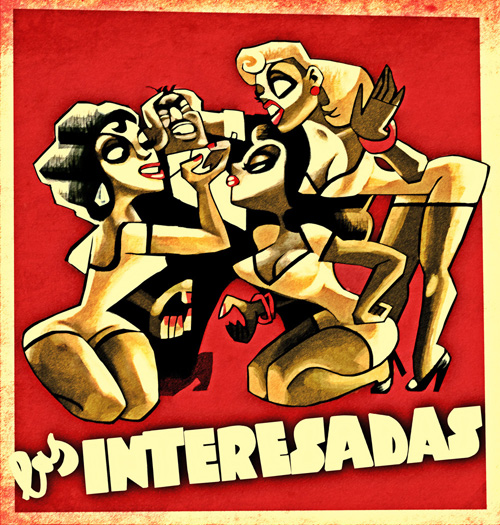 Victor Melamed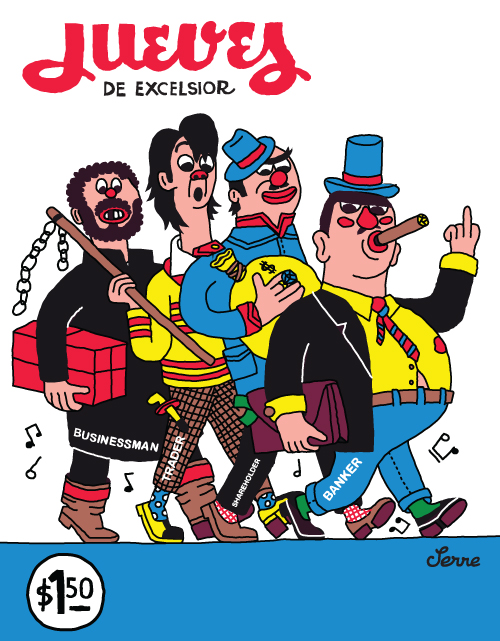 Lionel Serre
Thanks contributors, wonderful job!