Jim Flora
The following is taken from Jim Flora expert and curator, Irwin Chusid:
Jim Flora is best-known for his wild jazz and classical album covers for Columbia Records
(late 1940s) and RCA Victor (1950s). He authored and illustrated 17 popular children's books and flourished for decades as a magazine illustrator. Few realize, however, that Flora (1914-1998) was also a prolific fine artist with a devilish sense of humor and a flair for juxtaposing playfulness, absurdity and violence.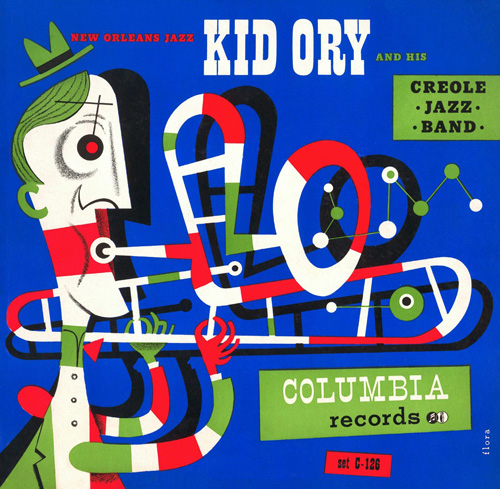 Flora's album covers pulsed with angular hepcats bearing funnel-tapered noses and shark-
fin chins who fingered cockeyed pianos and honked lollipop-hued horns. Yet his childlike exuberance was subverted by a tinge of the diabolic. Flora wreaked havoc with the laws of physics, conjuring flying musicians, levitating instruments, and wobbly dimensional perspectives.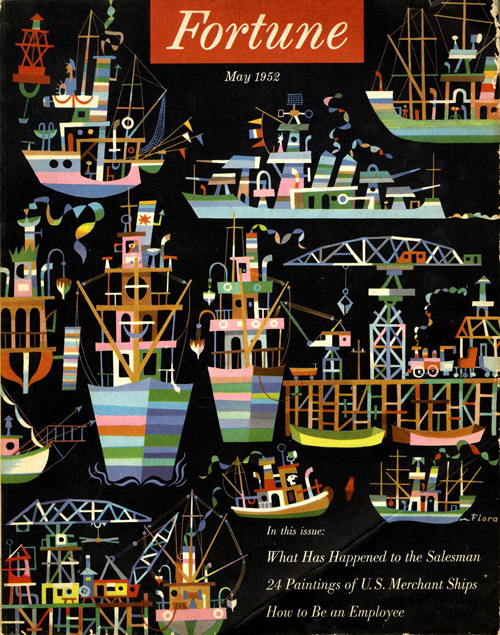 Taking liberties with human anatomy, he drew bonded bodies and misshapen heads, while inking ghoulish skin tints and grafting mutant appendages. He was not averse to pigmenting jazz legends Benny Goodman and Gene Krupa like bedspread patterns. On some Flora figures, three legs and five arms were standard equipment, with spare eyeballs optional. His rarely seen fine artworks reflect the same comic yet disturbing qualities. "He was a monster, " said artist and Floraphile JD King. So were many of his creations.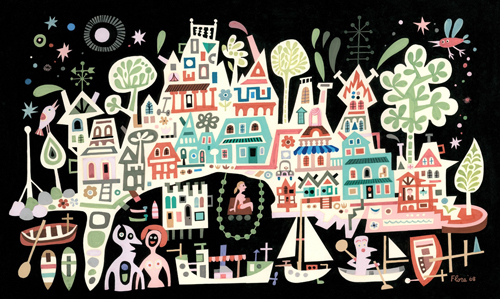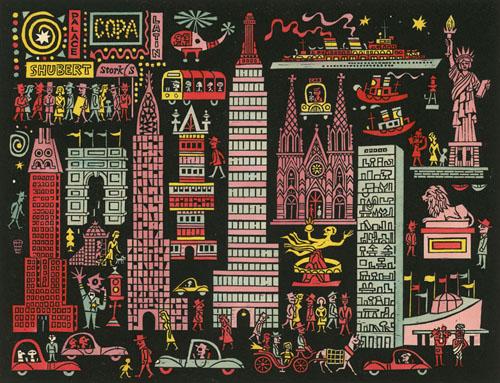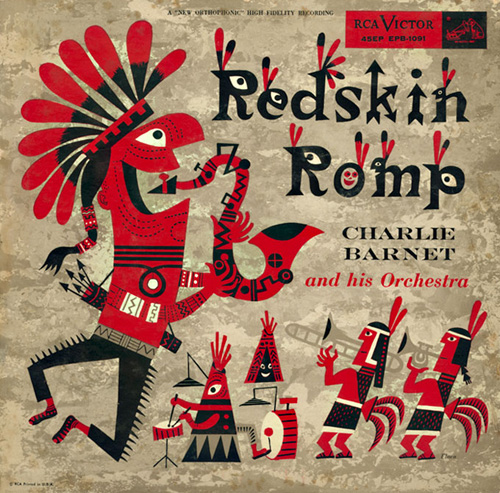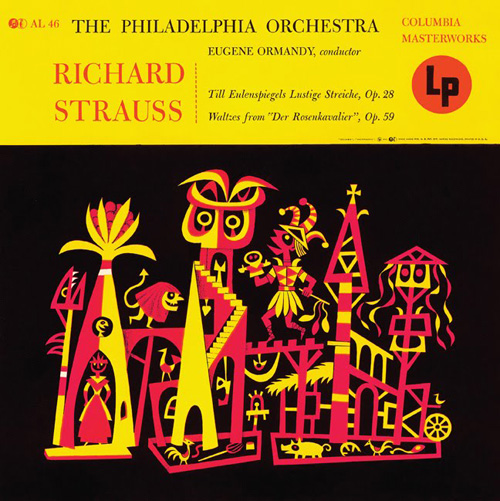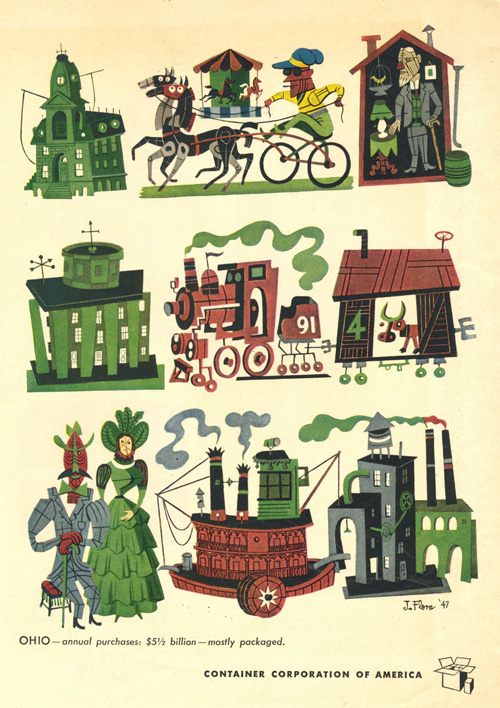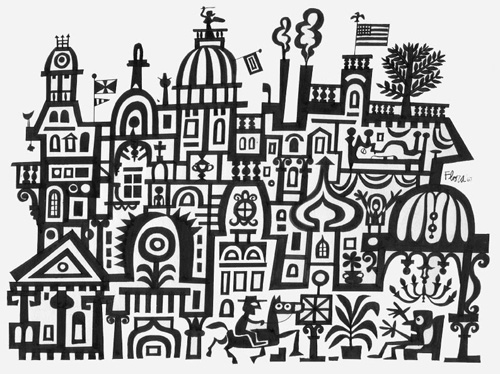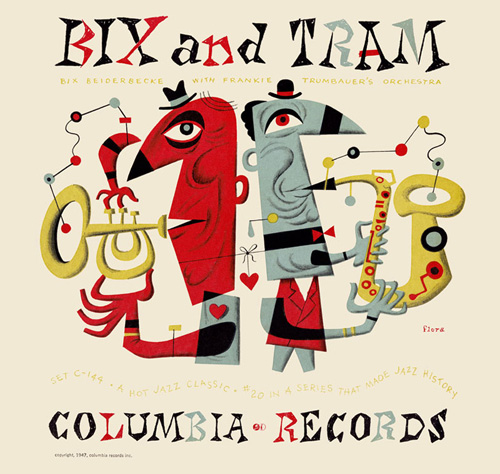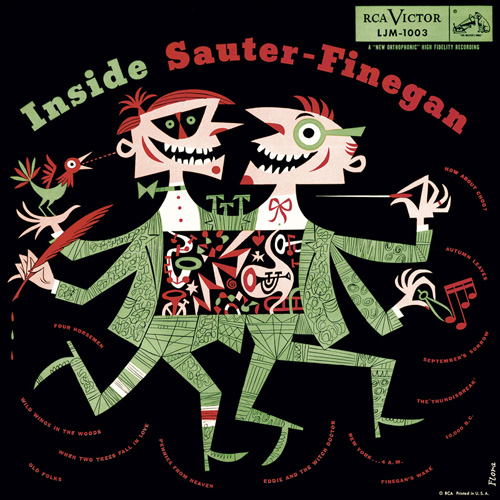 Jim Flora's influence on generations of visual artists has been tremendous, though certainly inestimable. His work routinely defied convention, breaking boundaries in color, composition and all notions of accepted exaggeration and caricature. The inspiration his artwork provides will never cease and with each passing year, his reputation doubles, along with his legion of enthusiastic followers.
Illostribute salutes Jim Flora–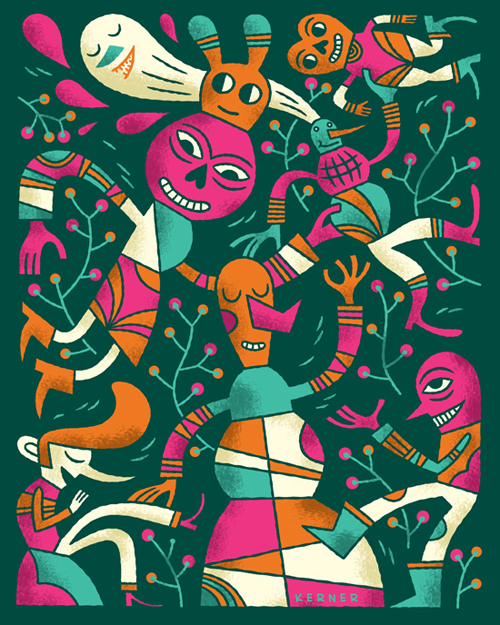 Emmanuel Kerner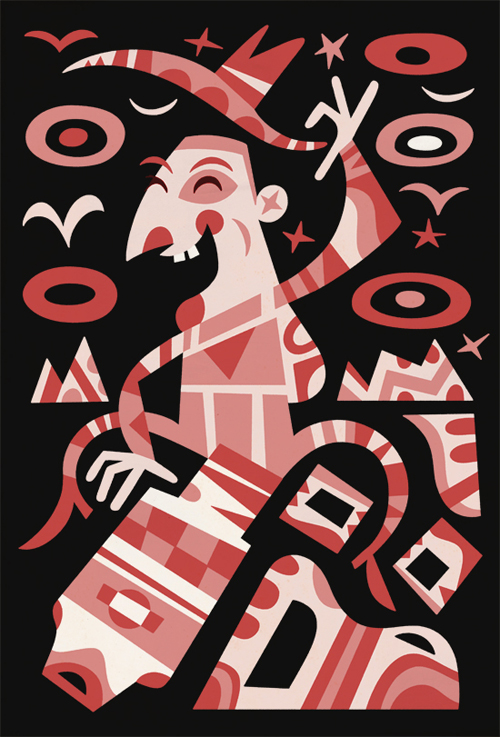 Andrew Kolb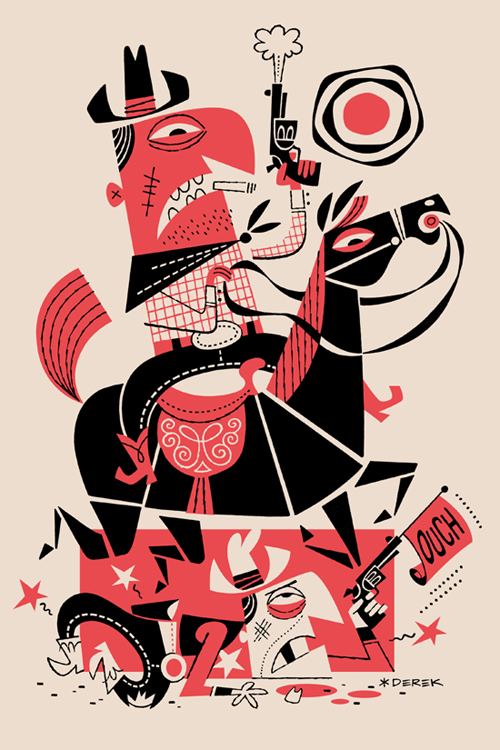 Derek Yaniger
Aurore Damant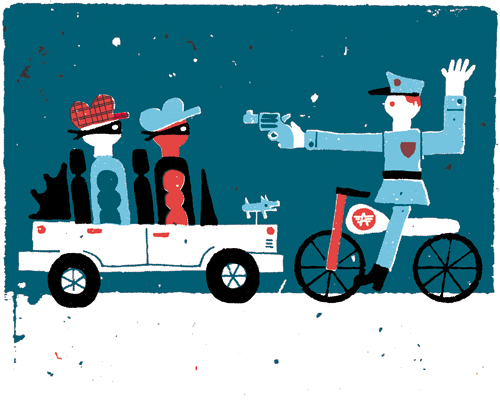 Benoit Tardif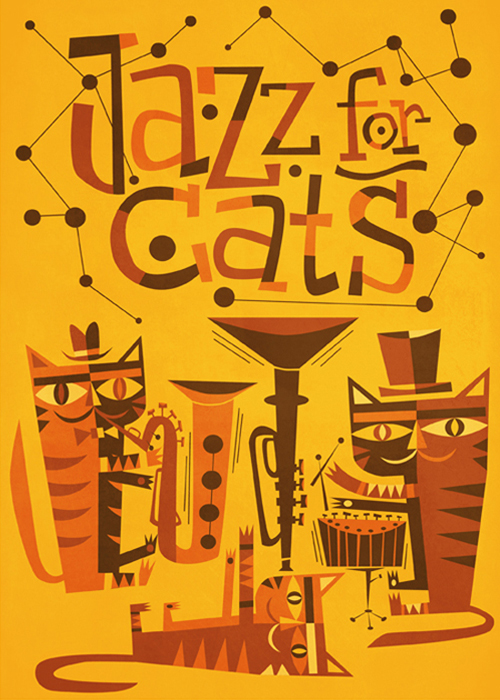 Jorsh Peña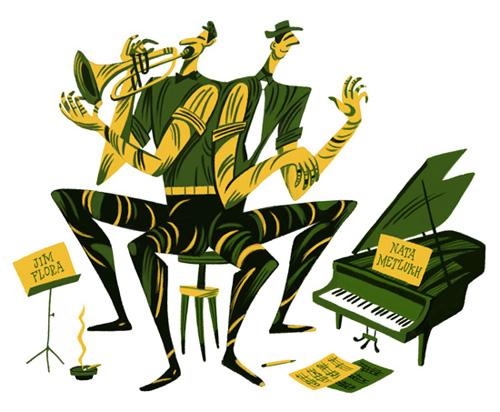 Nata Metlukh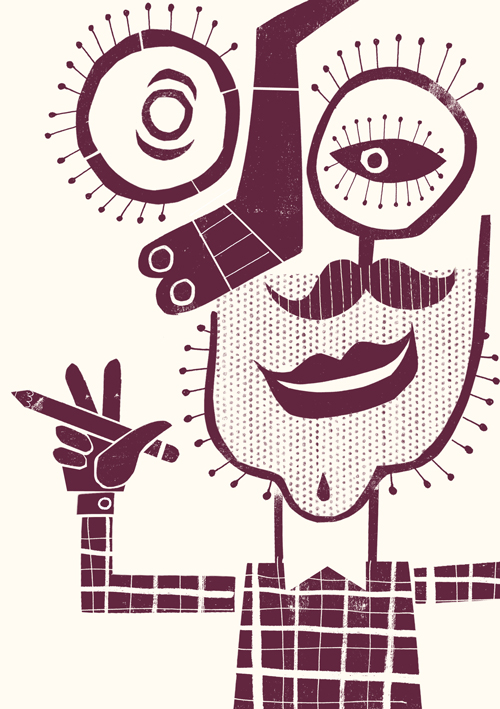 Chris Madden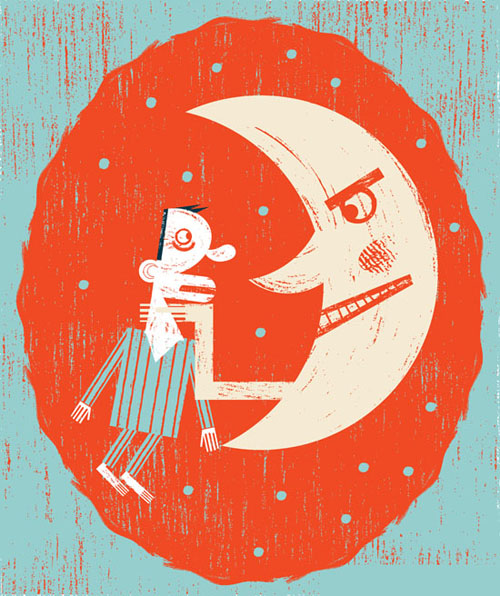 Matthew Daley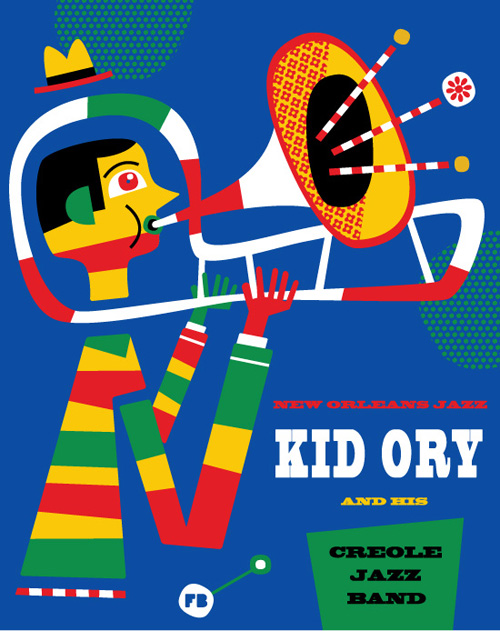 Freddy Boo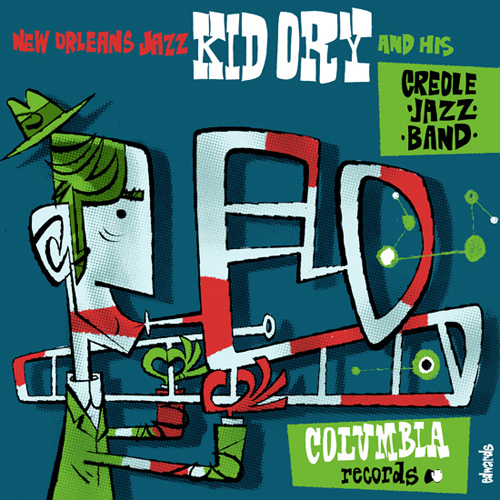 Jonathan Edwards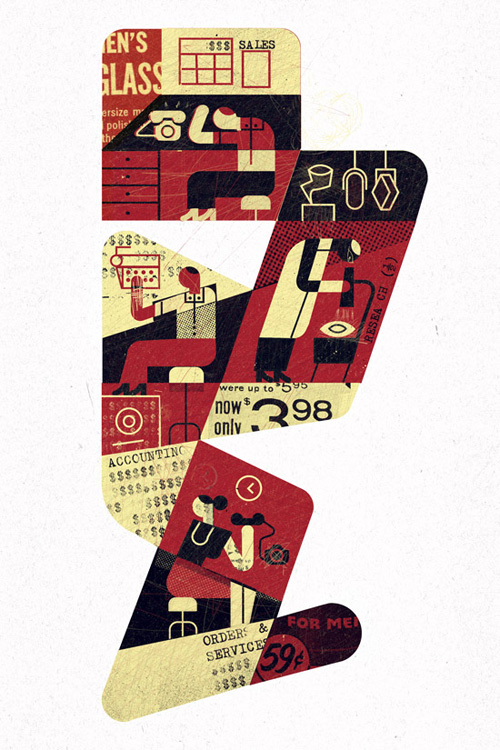 Curt Merlo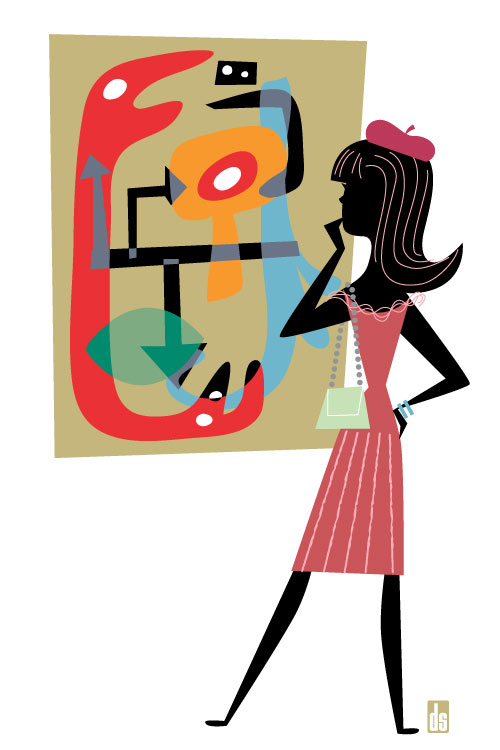 Dan Sipple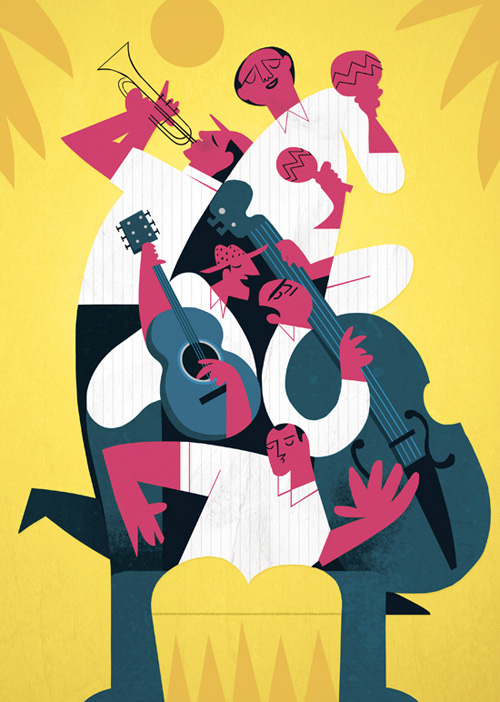 Nick Shepherd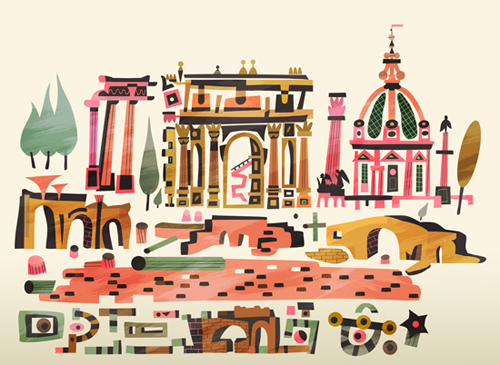 Scott Balmer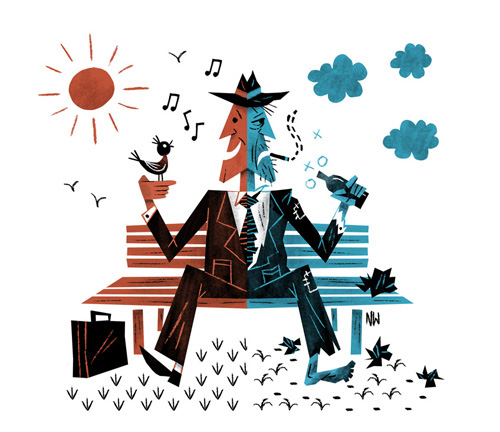 Nate Wragg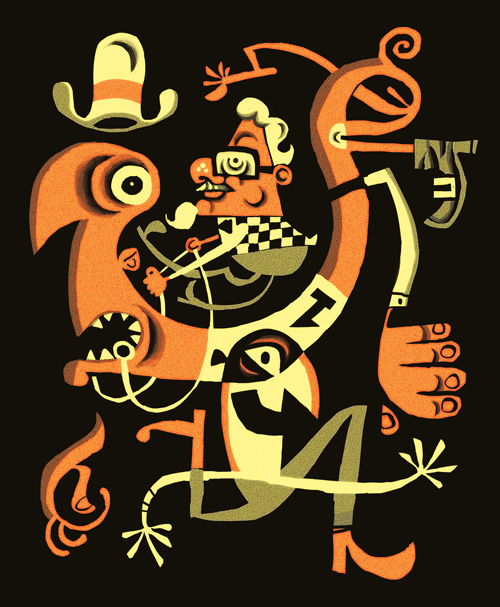 Victor Melamed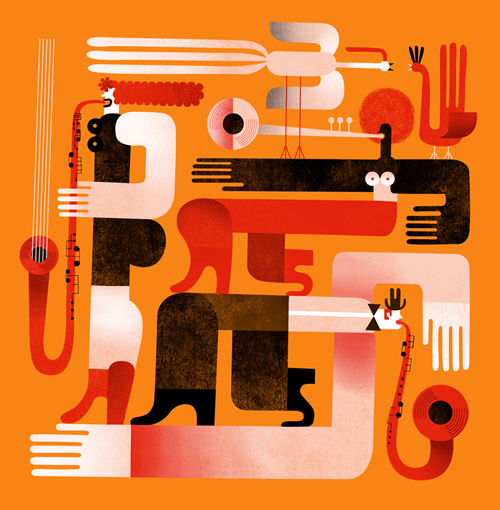 María Corte Maidagan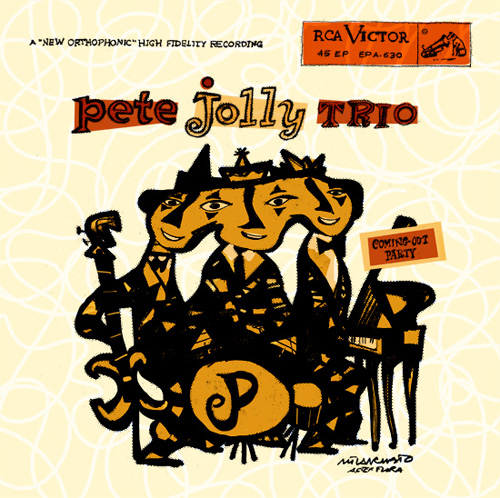 Milan Rubio
To view an extensive collection of Jim Flora's work, please visit jimflora.com. Curated by the aforementioned Irwin Chusid, prints are available for purchase as well as three wonderful books full of Flora's prints, paintings, illustrations and sketches and a wealth of biography too. And to each contributor, an enormous thank you for your hard work, creativity and enthusiasm!
Toby Thane Neighbors for illostribute–