Art Whino is a Washington D.C.  based art gallery whose mission is to bring together the pioneers and freshest talent from around the world. With over 1200 artist in the Art Whino arsenal, ranging from California to New York, Germany to Japan and beyond, Art Whino has become an all encompassing force in the art world. Exhibitions cover the whole spectrum of new art forms ranging from exposing emerging stencil and wheat pasting artists, to showcasing the most skilled leaders of many different genres.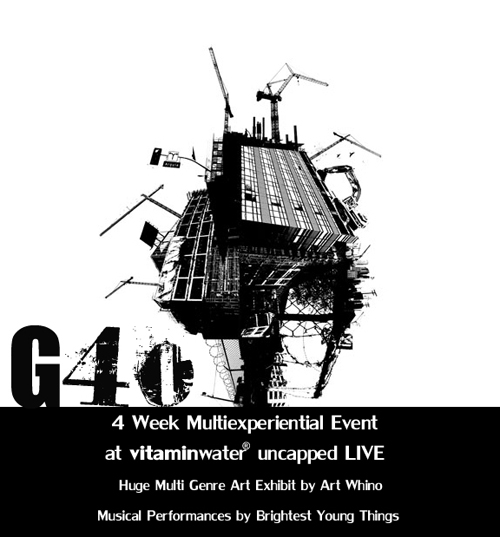 Art Whino returns in 2011 for the second edition of G40. The first G40 art summit in 2010 compounded artistically explosive cultures from all over the world and brought them to the D.C. metro area. By bringing all of these cultures from throughout the world to one place it allowed the visitor to be fully immersed in over 2000 works by 500 artists organized by floors corresponding to their cultural hubs.
This year G40 explores not cultures but the genres which are on the forefront of creative transitions and growing in large scale with hundreds of thousands of fans throughout the world. Some of these genres include Customized collectibles, Skateboard Art, Stencil Art, Wheat Paste Art and 3-D installations. I am participating in the John L. Sullivan themed show, dedicated to America's first million dollar athlete/celebrity.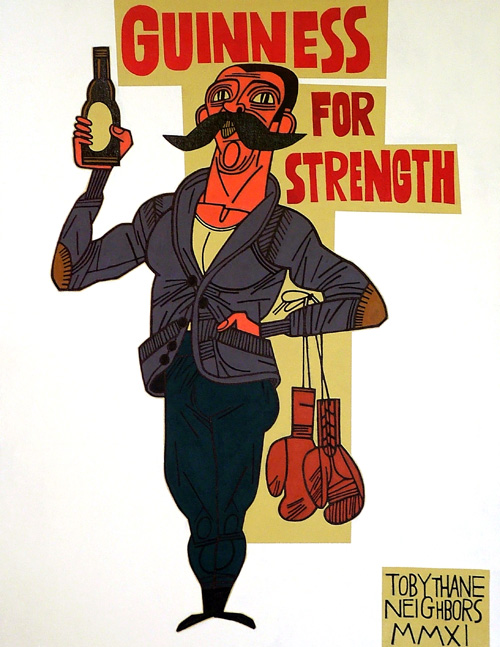 The G40 Art Summit is a unprecedented experience in the art world with its scale and caliber of artists from around the world. This year the summit comes to the city next to the U street corridor taking over an entire 25,000 square foot building and showcasing art on all of it's four floors. From over twenty artists showcasing 16 ft Murals to traditionally displayed artwork, the summit will definitely be a sensory overload requiring multiple trips to take it all in.
The exhibition runs from May 19th until June 17th and is sponsored by vitaminwater® and will include live music throughout the entire schedule. For more information visit the gallery's website at www.artwhino.com.
Read More